In present days, our planet is experiencing calamities due to climate change. Climate change is the change of climate or season due to increasing of greenhouse gasses that causes warm atmosphere. It is an indication that our planet is not in the good condition. The main reason of this is us, the people.  People don't have enough discipline especially in disposing the garbage, unclean smoke from the vehicles and most especially the decreasing amount of plants and trees that give us fresh and cool air. We need to change our old and bad habits to save our earth and also for our younger and next generation will be able to experience the natural beauty of our planet.
In interior designing, there are also some materials that can help save our mother earth. One of those are faux wood blinds. Faux wood blinds resembles the look of a real wood blinds. By buying and patronizing faux wood blinds as your window treatment, it will help reduce the cutting down of trees.  Faux wood blind also offers different varieties of colors to make your home more attractive. It can be a small help in saving our place, but when all of us are starting to make a move in saving our home, we can save our planet for more healthier and safe living. Here are the pictures of faux wood blinds installed in Sta. Rosa, Laguna, Philippines. It can be assembled in an alternate color for more attractive and comforting looks.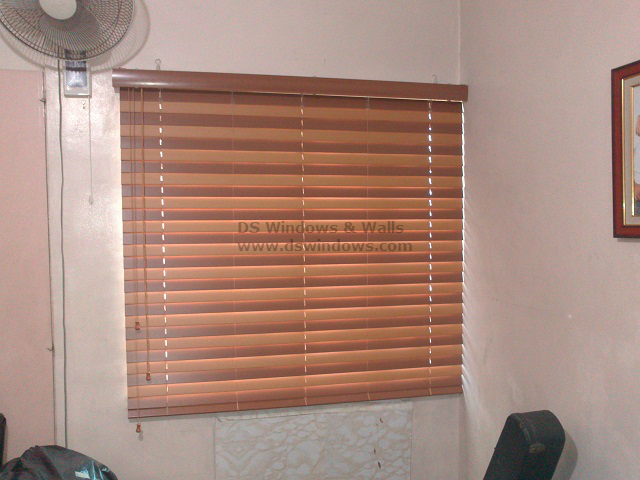 If you want to check our different samples and swatches, you can visit our shops located at 4th level Waltermart. Makati, 3rd level Robinson Metro East, Pasig City and 2nd level Pacific Mall, Lucena City. DS Windows & Walls offers FREE site visit for measurement within Metro Manila only. For inquiries, you may call us at 403-3262 or 668-9668 and 893-1373 or you may email us at inquiry@dswindows.com.
Related posts