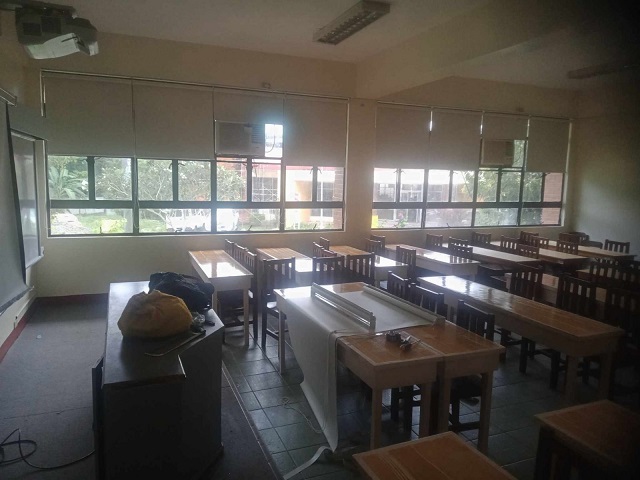 Being a place for learning, classroom setups should be conducive for the mentioned purpose. Some of the primary aspects prioritized to assure that lecture rooms are appropriate for studying include proper lighting, ventilation and good equipment. Blinds are a good way to go to ensure that proper lighting and eventually a good study area is provided to students. In this article, we shall take a trip to Quezon province and uncover the installation of blackout roller blinds for classrooms and lecture halls.
Blackout roller blinds are the type of blinds that provide full coverage. It is typically used for windows and made up of thick and solid fabric often lined with a blackout sheet to serve its purpose. It is available in many sizes, depending on a client's window and contrary to popular belief, it does not have to be dark in color. Many blackout roller blinds are available in white or off-white shades and still provide the same 100% protection.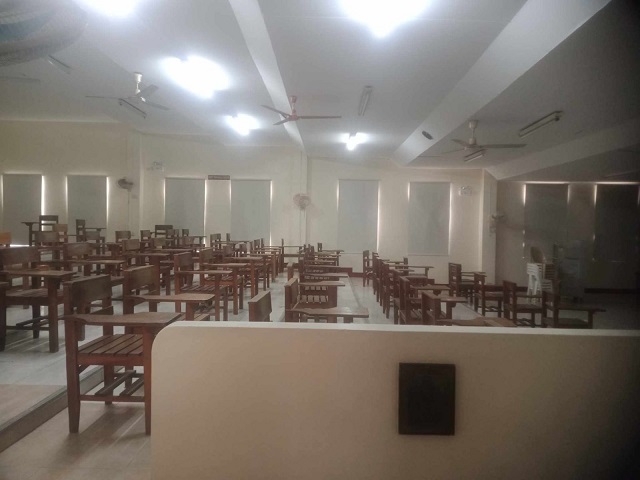 For classrooms, this type of blind is a good choice because it could effectively cover the room from sunlight or glare from outside. With these, protection from excessive UV rays is guaranteed for students and teachers. Additionally, this would allow students to focus more on their lesson because of less distractions in the environment. It could also enhance the room temperature as these blinds are good insulators. They could keep the coolness and warmth in a room so students won't have to worry about adjusting to better room conditions during their classes. Further, protection from these blinds would prevent classroom furniture and equipment from deteriorating and maintain these for a longer time period.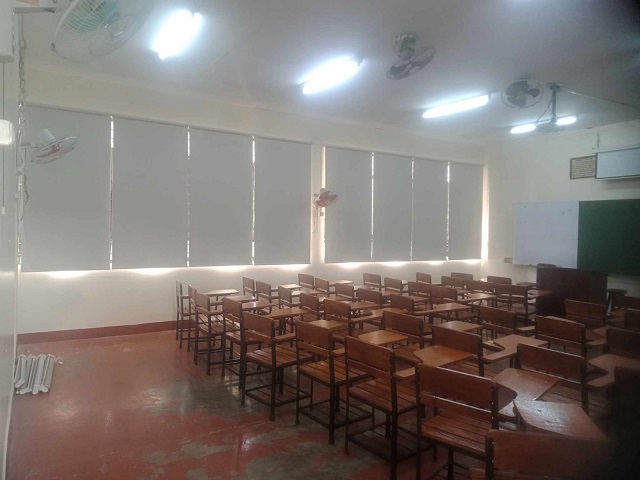 To establish the importance and helpfulness of these blinds to classrooms and students, let us elaborate on why a good classroom environment is vital. With good studying conditions, students are engaged and motivated to learn and they become more successful with learning. Students are more likely to be learning-engaged when they feel protected and supported in the learning area. They are more inclined to finish their work, participate in class discussions, and pose questions. Learners who experience a supportive school setting are more likely to be proficient learners. They have a higher chance of earning good grades and eventually finishing school.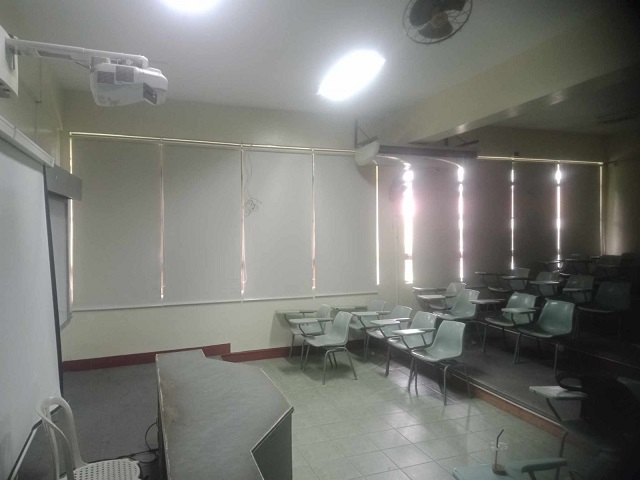 Our Quezon province installation focused on covering the smaller windows of the lecture rooms of the school. This shows that our blackout roller blinds are readily available for any window size and type. This installation proved effective because the white roller blinds provided blackout protection to the room and definitely enhanced the lighting of the area. Learning is better with neat lecture rooms that allow learners to just focus and without worrying too much about their classroom environment.
For more information on our blackout roller blinds call us at (02) 8403-3262, (02) 8893-1373 or 0916-311-3909. Email us at inquiry@dswindows.com or visit our mall showroom listed in our contact page.
Related posts