Doctors say that we need to complete 7 to 8 hours sleep every day to have a happy and healthy life. It is a great idea, but there are people who cannot sleep fully at night or day. There are many reasons why people cannot sleep directly. Maybe they are too stressed thinking about their personal problems, issues at work and school that still keep playing on their mind while they are at bed, living in a busy neighborhood, near a road or a market or just have a noisy disrespectful neighbor who keeps on chatting, shouting, and singing which distract you while sleeping most especially if you are a shift worker who work at night and sleep during daytime. Those are only few common reasons why most of us cannot rest well while at home.
Our client from Plainview, Mandaluyong City, located on the roadside, opted for a Black out Roller Blinds to avoid noise distraction from their neighbors and to block the unwanted light from outside where they are often distracted. Blackout Roller Blinds' various materials and thicknesses are enough to black the noise and unwanted light where you can heavily rest at night or even daytime. In addition, a big contribution for you to relax and alleviate such problems that bothers you. These blinds can greatly give your room simple but classic look due to its texture and design.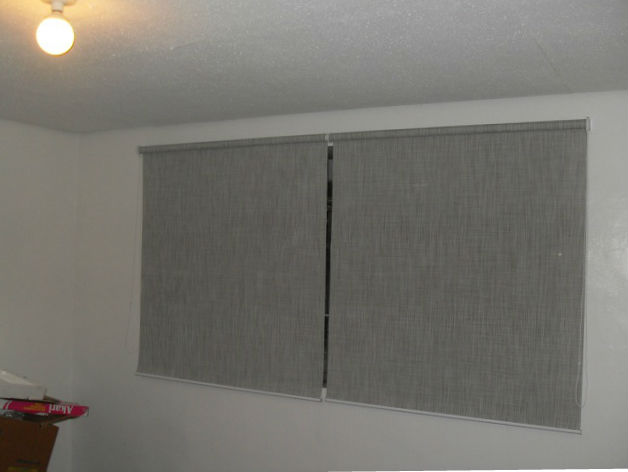 Feel free to visit our kiosk located at 2nd level Pacific Mall, Lucena City, 4th level Waltermart, Makati City and 3rd level Robinsons Metro East, Pasig City. Right there we can quote/ estimate if  you bring with you the size of your windows or we can also visit your place for free window measurement  if you are within Metro Manila. You may also call us at 0916 311 3909 / (02) 403 3262 or inquire via email at inquiry@dswindows.com.
Related posts