Roller blinds are on top seller window blinds for the past years. The handy mechanism of these blinds became the favorite of every individual. Roller blinds are very simple to look at, but if you will try to opt for this type of blinds, you can appreciate its beauty and advantage little by little. There are two materials for Roller blinds, the blackout and the sunscreen roller blinds and each of the two has their own advantages and disadvantages. That is why our client from San Antonio, Makati City opted for blackout and sunscreen roller blinds.
The Blackout Fabric of Roller Blinds can be used anywhere, but usually this type of blinds are commonly used in the bedroom where people more often get bothered with the presence of natural light especially if they are taking a nap or a relax full sleep. Blackout roller blinds can also be used as barrier from the intrusion of car lights, street lamps and other unwanted lights during darker hours. Thermally insulated blackout blinds provide high-level privacy and insulation for your family at the same time they can give your space a clean and minimalist look that every homeowner wanted. This type of blinds is also great for homeowners who are concerned of dust, allergies and indoor air quality at the same time it will also provide 100% of opaqueness that will help you create your desired atmosphere in home or even in offices.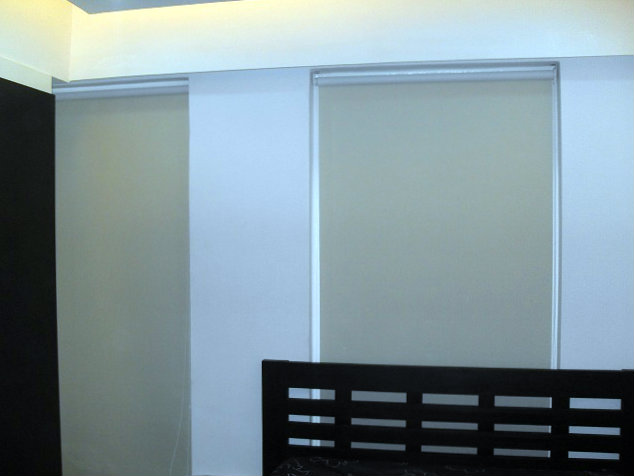 The Sunscreen Fabric of Roller Blinds is useful if you want to maintain the view outside and filter the direct sunlight into your room. Sunscreen roller blinds add no commotion and ideal for living area, kitchen windows and veranda where night-time privacy is not an issue. Though the material of sunscreen roller blinds is not as thick as black-out, it also reduces the heat and cuts down UV rays where fading of furniture is not already an issue at the same time there is no need to worry about the glare on television and computer screens.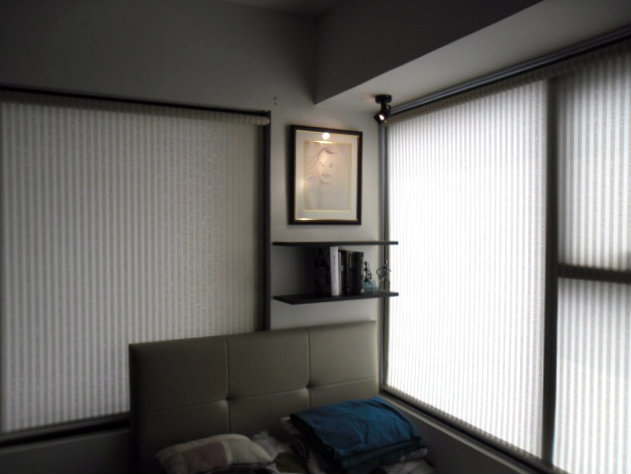 Both materials of roller blinds can truly beautify your windows and give a classy looks to your home. All you have to do is think first either you need sunscreen or blackout material for roller blinds. Consult also your family members, if they have an issue with privacy then opt for blackout roller blinds, if none then opts for the translucent sunscreen fabric. DS Windows and Walls offer custom-made roller blinds. We do also have different designs and colors for you to choose freely. For more information, email us at inquiry@dswindows.com or visit our respective kiosk at 2nd level Pacific Mall, Lucena City, 3rd level Robinsons Metro East, Pasig City and 4th level Waltermart, Makati City. You can also contact us at 0916-311-3909 / (02) 893-1373 / (02) 403-3262 / (02) 668-9668.
Related posts