Do you need an extra room with durable, affordable yet functional divider? By installing Accordion door from DS Windows and Walls, you can divide your wide existing room into two, at the same time you can save space and money.
Accordion doors are made to fit any space; can be used as a dividers and partitions especially if you have business that is growing fast. This type of doors will fit perfectly in a family room while parents are watching TV and children are doing their assignment and reviewing their lessons on the other side of the room. In operating this door, sliding it back and forth, all you can here is a soft whisper from it. This type of door usually creates smooth transition from the interior up to the exterior of the home. The style and colours of accordion doors matches all interior design, which can add beautiful appearance into your place. PVC accordion door has a smooth surface for quick maintenance and termite and moisture-resistant unlike wooden door.
Wooden doors absorb high moisture content of air in summer time where the door expand in its natural size and cause cracks in its side and hard operation in opening and closing them. This kind of door is prone in termite attacks so it really needs constant care and attention in order to maintain them fully. In addition, wooden door is of course, more expensive compared to PVC door. In that case, we better choose PVC Accordion type of door that is lightweight, weather- proof, water –proof, rust- proof and economical where you can assure your families' safety and health. Wood stains are available for PVC accordion door which can complement to your existing home theme like Mahogany color which was chosen by one of our clients at Quezon City, Philippines.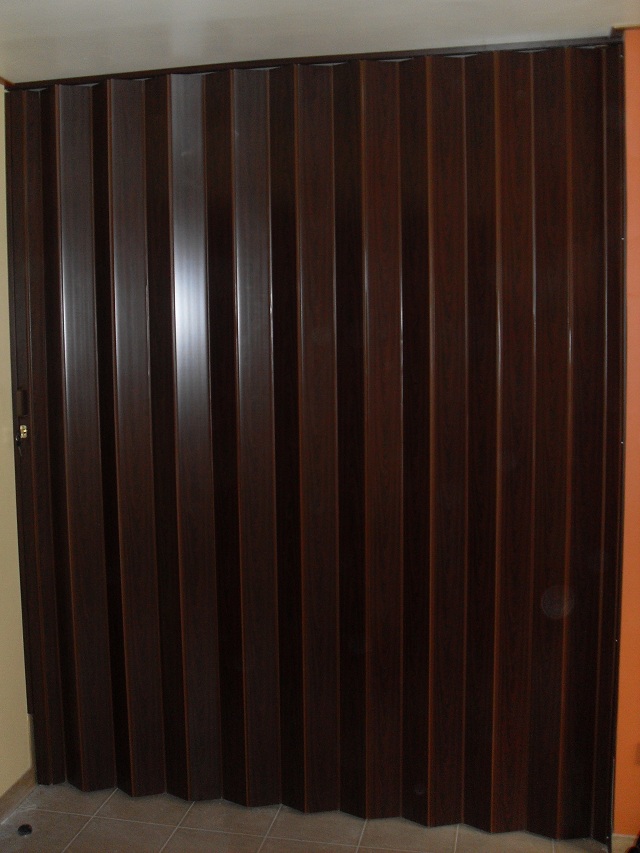 For you to see our swatches of accordion doors, visit DS Windows & Walls at 4th level Waltermart, Makati City and 3rd level Robinson's Metro East, Pasig City. You can also call us at (02) 403-3262, 0916-311-3909. For free quotation, email us at inquiry@dswindows.com.
Related posts