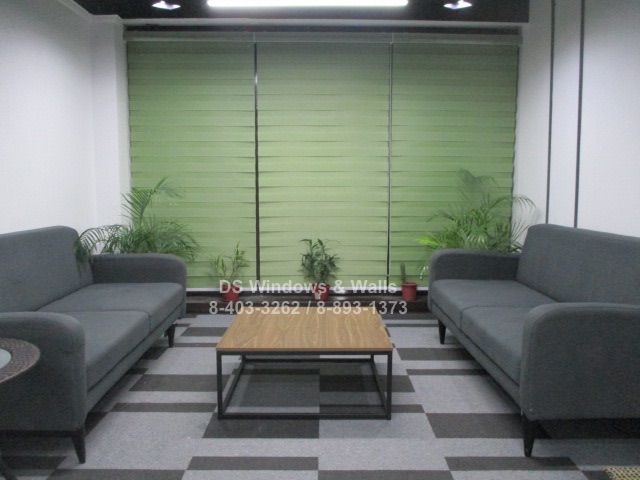 It is said that offices with nature theme promotes employee creativity and productivity in the workplace. In this blog, a Makati office based client opted for N542 Olive Combi Blinds that perfectly matched strategically placed plants along the window panels. This setup of their reception area dramatically improved the room for a calmer and more serene ambiance.
Nature-inspired themes especially those with plants has several advantages. It can reduce stress and promotes well-being. It can also reduce noise levels and boost creativity. Color green is one of the best colors associated with these kind of themes. Because of manufacturing techniques and improvements, one advantage of combi blinds is that it has a wide range of available colors. So a theme like nature can be easily complimented by combi blinds. Green alone is available in difference shades like mint, green, dark green, olive, etc.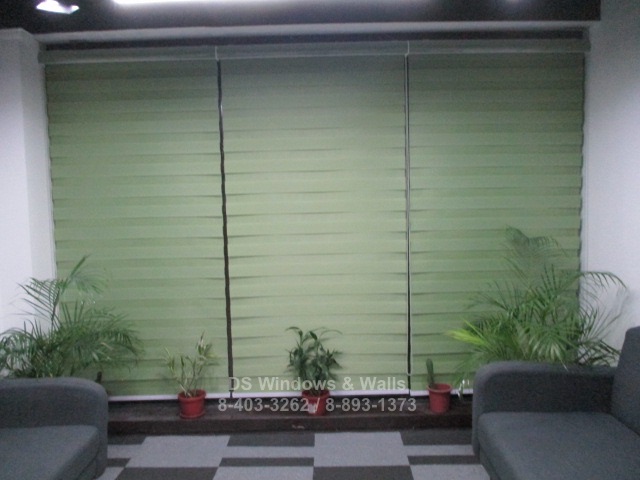 The green color of the plants and the combi blinds was perfectly complimented by the shade of gray of both the sofa set and the carpet tiles. The gray color was specifically chosen because its color is similar to earth colors. Even the carpet tiles has two shades of gray and was installed in an asymmetric pattern. Likewise the center table is colored brown which is also an earth color which completes the nature-inspired theme of this area.
Incidentally, the chosen combi blinds code is called the LOSA Natural Series which offers a wide range of solid colors. However, there are several designs to choose from that also offer shades of green like the LOSA Wood Series and LOSA Kingston Series. It comes also with blackout fabrics that are a lot more opaque and provides better privacy like LOSA H500 Series and LOSA M500 Majesty.
Regardless of the room theme, window covering is a must for all offices. It is important part of an office which provides protection against heat and too much sunlight as well as to provide some needed privacy. Combi blinds provides all of these and can easily compliment any room theme because of its range of available shade of colors.
For more information about our combi blinds, visit us at our mall sales branches or call us at 8-403-3262, 8-893-1373, 8-668-9668 or 0916-311-3909. We provide free measurement and quotation and free installation for orders of above Php 5,000.
Related posts