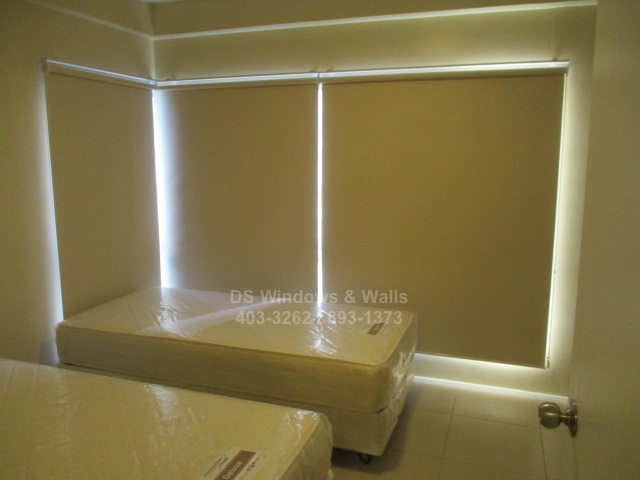 Our featured window covering for this article is blockout roller blinds which is highly recommended for high-rise condo units.
The number of residential condominiums has risen over the years in the Philippines. It mushroomed especially in highly urbanized areas such as BGC, Makati, and Ortigas central business districts. Some of the big names are SMDC, Megaworld, Ayala Land Inc., Federal Land Inc., Robinsons Land Corp., to name a few.
As consumers, we're left to decide whether to pursue smaller space condominium or traditional house. Condo units are advantageous to some because it cuts down commute time but typically has smaller space. Larger houses is usually affordable only outside Metro Manila and so tends to have a long commute to work. So basically you're left to decide whether to trade precious space vs time to commute to your work.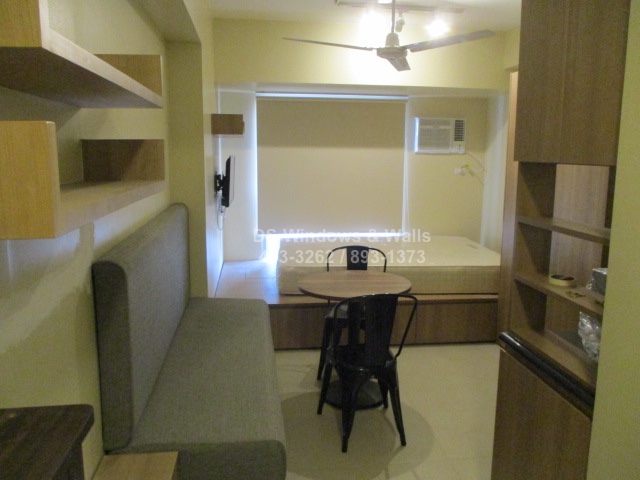 If you do settle for condo units, one of the best window covering is a straight-up blockout roller blinds (interchangeably called blackout). This type of window covering is not only effective against sunlight, it also insulate against heat. This is especially valuable if you're working in BPO industries where you sometimes work night shift. Having a reliable window cover is essential for a sound refreshing sleep over day time.
All our available blockout roller blinds can be viewed here in our online gallery. It varies in its color, thickness, and design. It is worth noting that most condo has a strict policy of only "light colors". This leaves you choosing between white, beige, and possibly light gray.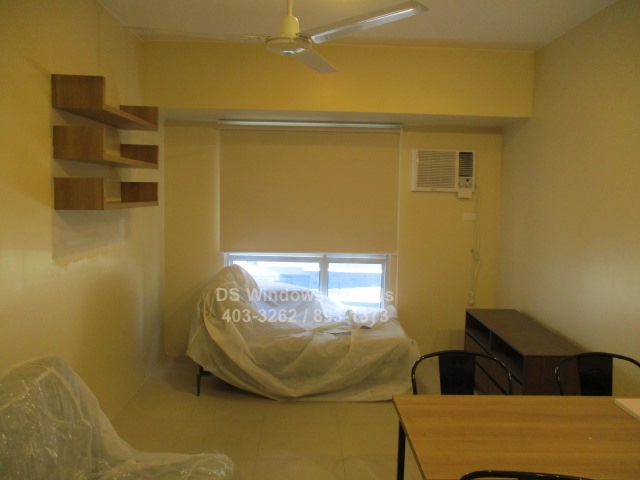 Blockout roller blinds is not only functional but also looks elegant. True elegance is more geared toward simplicity rather than complexity as they say. Its operation is smooth and is as simple as pulling the strings up or down. Since it is also partly PVC in composition, it is durable and water resistant just in case some rain find its way inside the window.
For more information on our blockout roller blinds, you may call us at (02) 403-3262, (02) 893-1373, (02) 668-9668 or email us at inquiry@dswindows.com.
Related posts