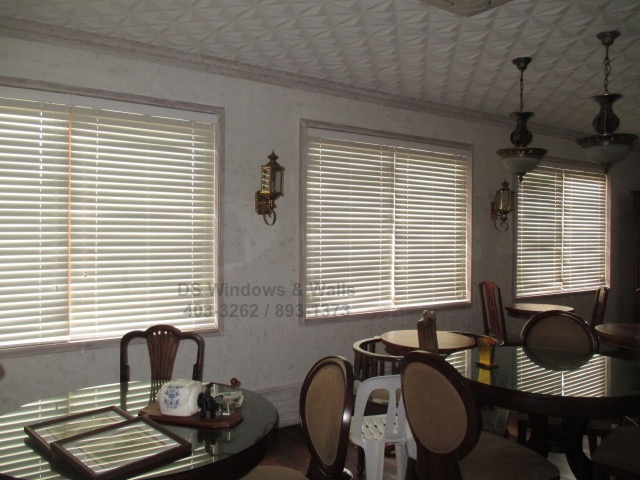 If you find real wood blinds a little bit expensive, the next best thing is the PVC wood blinds also known as faux wood blinds. It looks similar but not as expensive. Many customers that prefer wood blinds are mostly people living in gated communities or subdivisions. Majority of the reasons for opting for wood blinds as opposed to other kinds of blinds is that they are trying to achieve a theme or motif. For example, in this featured customer of ours, the house where the blinds was installed has old but beautiful furniture. Installing wood blinds in this type of setting is advantageous since it goes with woody furniture and old antique settings.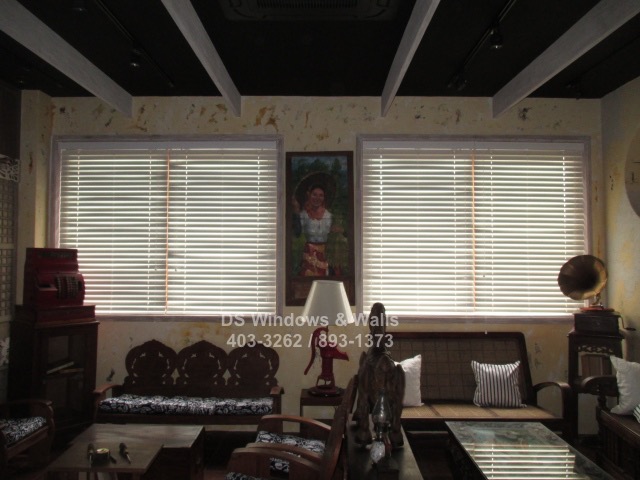 Each customer has his/her own reasons for choosing wood blinds but when you do, you'll soon find yourself deciding whether to opt for the genuine wood or PVC wood blinds. Let's evaluate the pros and cons of each:
| Parameters | Real Wood Blinds | Faux Wood Blinds |
| --- | --- | --- |
| Appearance | Looks almost identical with faux wood blinds | Looks almost identical as real wood blinds |
| Weight | Lighter than Faux Wood Blinds | A bit heavier than real wood blinds |
| Price | More expensive | Cheaper |
| Durability | Easier to break when put under stress | Resistant to water and breakage |
| Others | Doesn't sag for large width | Tendency to sag if width is too wide |
As you can see in the table above, it's very seldom that you choose real wood vs PVC/faux wood because of its appearance since both looks almost identical. The most important aspects are weight, price and durability. As an example, say your window is near an area of a water source, then it's wise to choose faux wood blinds in this case since PVC is more resistant to water than real wood. If the cost of real wood does not bother you and you're the type of person that only settles for genuine things then real wood blinds is for you.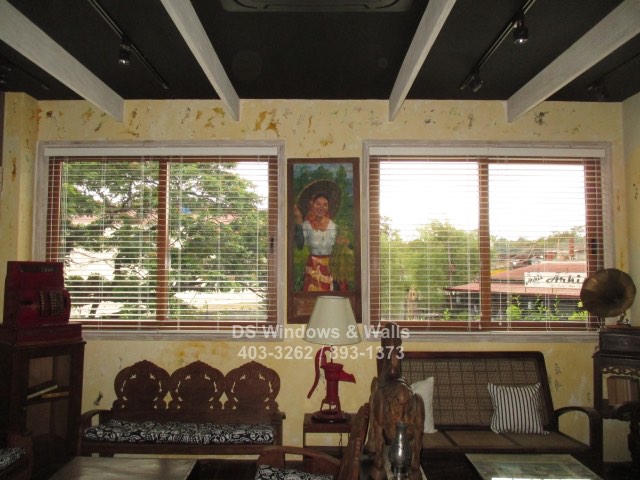 Regardless if you choose the real or PVC type wood blinds, it will always look good and attractive as a window covering. Since it is not fabric-based, it is easy to clean and maintain by wiping with moist damp cloth.
See more of our PVC type wood blinds here. For more information about our wood blinds, call us at (02) 403-3262, (02) 893-1373, (02) 668-9668.  You can also visit us at one of our mall branch in Waltermart Makati, Robinsons Metro East, or Pacific Mall.
Related posts