For a home decoration, window covering is a must. In choosing a window dressing, our first priority would be its function regardless trapping the UV rays coming from the sun as well as a window covering which will provide privacy to us and at the same time, will fit for any room style. For those who love to have the taste of nature even inside their home especially in urban areas, then our faux wood blinds also known as durawood blinds can be the best choice.
DS Windows and Walls' offers faux wood blinds available in our most popular 2" slat size and come from a variety of colors e. g. white, cherry wood, oak, etc. which will match to any color scheme of a room. This can be great alternative for real wood blinds for its real wood look and inexpensive price compare to real wood blinds. In addition, faux wood blinds are also moisture resistant and will not warp easily when wet and will fit to any rooms where moisture is prevalent like bathrooms, laundry areas, kitchen, and other high humidity areas.
Our customer at Ermita, Manila, Philippines who loves white color, had chosen white faux wood blinds. His wish, a simple, neat and attractive outcome was fulfilled! For more information on Faux Wood Blinds see also this page.
We customize different sizes of blinds and offers free estimate and measurement.
If you have questions, contact us at:
Telefax: (02) 403-3262
Cellular #:0916-311-3909
Email address: inquiry@dswindows.com.
You may also visit our showroom at 4th floor Waltermart Center, Makati City.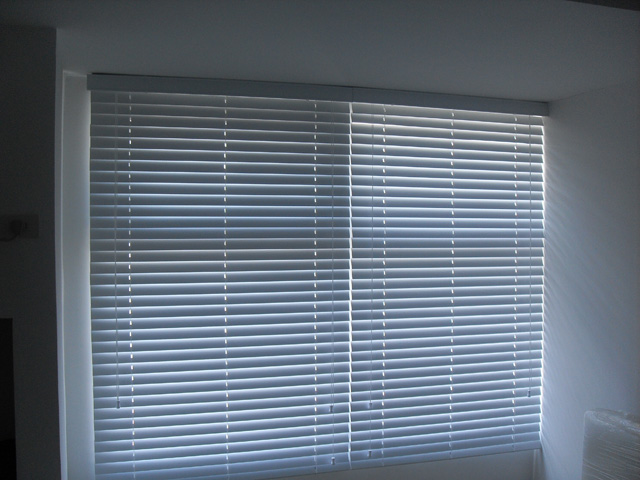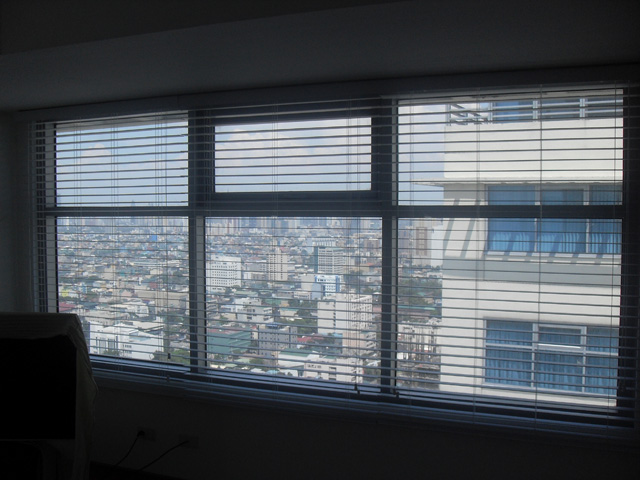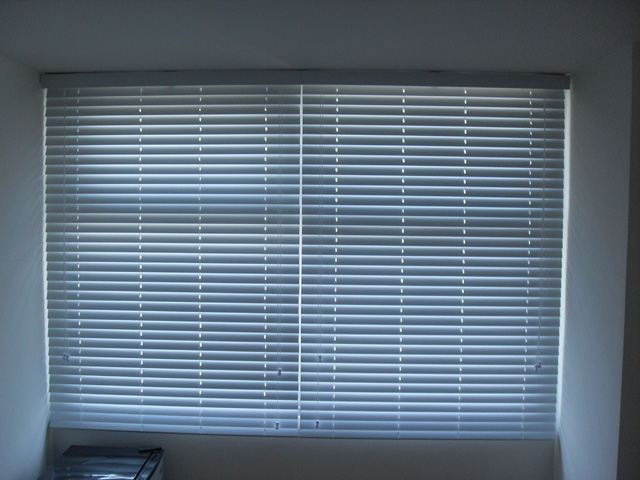 Related posts