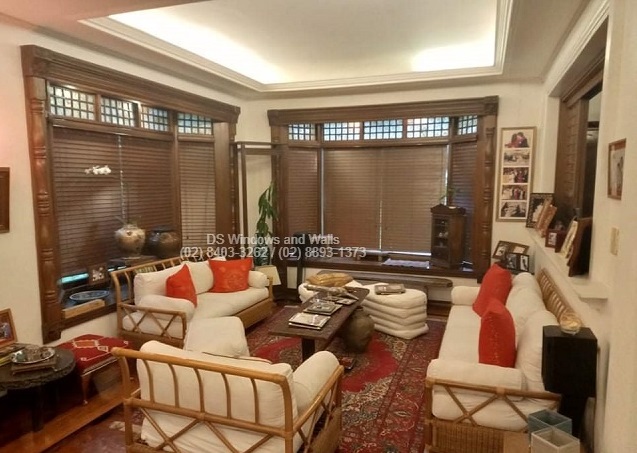 The more diverse, the better. We live in a generation where anything is customizable and it is up to us to align devices and designs to our preferences. Take our QC customer, for example, who decided to get blinds that are matched with their interior. This Quezon City installation of real wood blinds adapted the antique but elegant home interior of our client, giving it a genuine mix of vintage and modern look.
Wooden chairs, old house ornaments and figurines, wooden cabinets, doors, windows and pillars and to complete the set, authentic wood blinds! These compose the overall look of the modern home of our Quezon City client. The wood blinds did not disappoint for it did a good job blending in and completing the pleasant coffee-colored vibe of the receiving area and the client's furniture.
Wood blinds obviously go well with furniture and plants. Real wood blinds could go from giving a really ornate look to providing an interior with elegant features, depending on the client's style and design. The point being, authentic wooden blinds could provide the same varied styles to a home or any interior the way other types of blinds can. Whether for houses with antique designs or for more modern homes, wood blinds are truly a good way to go.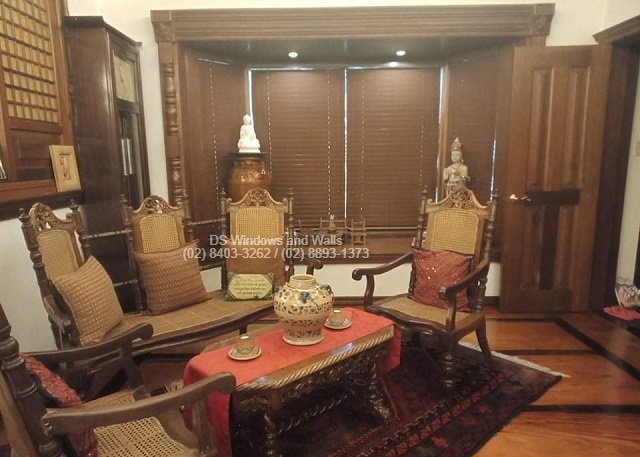 This can be seen in another part of our client's modern home which gives a much cooler ambiance but still with the genuine wood blinds on display. The room is more modern in a way that it has less elaborate displays and more contemporary lighting. Subtle shades of green also complemented the wood-colored walls and the genuine wooden blinds itself.
Aside from the expanded discussion on wooden blinds' ornamental features, it also proved to be convenient and long-lasting. These types of blinds are proven to be strong and durable, withstanding even more number of years than other blinds. With this, purchasing such blinds will be cost-efficient and will spare a customer from spending on another set of blinds for a good number of years.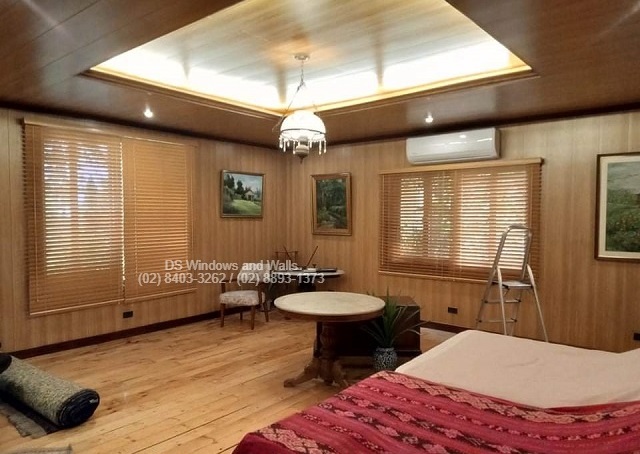 Additionally, real wood blinds are also good insulators. This means, such blinds slow down the transfer of energy, like heat or cold, from passing through. This infers that it can slow down the passing of heat and still keep a room cool and this is especially convenient in tropical areas or busy urbans like Quezon City. Wood blinds are also relatively low maintenance which may save someone time cleaning and have customers worry less about having to clean them up regularly.
For more information of our real wood blinds call us at 8403-3262, 8893-1373 or 0916-311-3909. You may also email us at inquiry@dswindows.com. Our mall store location is at 4th Level Waltermart, 3rd Level Robinsons, and 2nd Level Pacific Mall.
Related posts