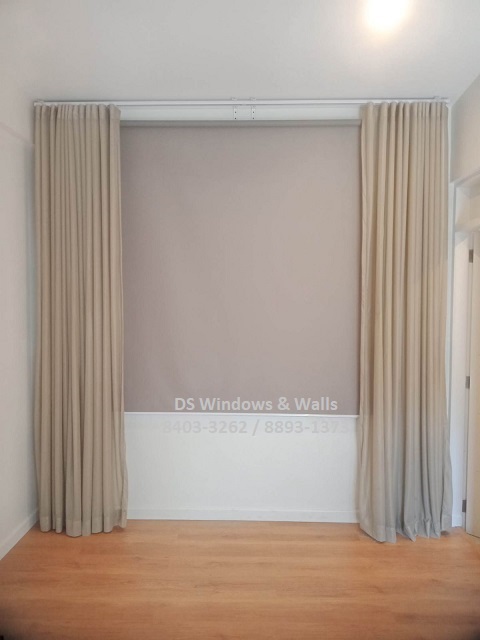 With continuous transformations and transitions to more contemporary style, the debate regards traditional and modern approaches persist. But today's article comes with a twist. We shall be mixing and matching existing and new home decor to see how both can actually complement each other. Welcome to the curtains and blinds installation for our Muntinlupa client.
Going over the first product, curtains are considered traditional as they go back a long time. These are most known for how they can make a room more luxurious and add character to an interior. These are drapes made out of fabric that is hung before your windows for light cover and to provide privacy. Curtains are available in sheer sheets or richer fabrics, depending on what a client would prefer for their homes or offices. With today's technology, curtains can also come with thermal backing or can be blackout ones for a hundred percent room coverage.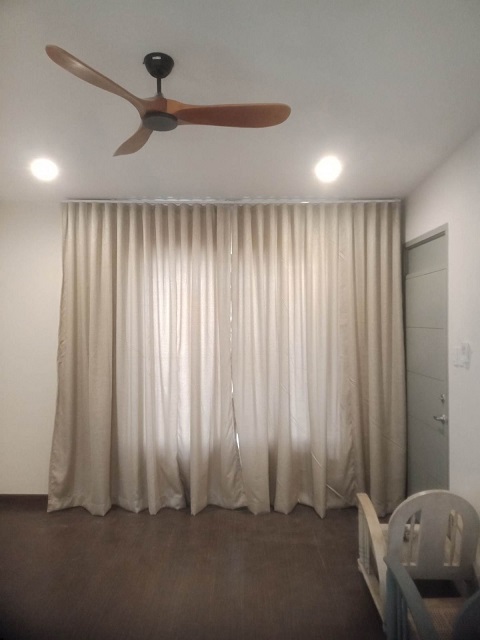 On the other hand, roller blinds are these trendy covers made up of a single fabric with a rollup-rolldown mechanism that allows a very flexible light control. These are cheap, easy to install and are famous for their convenience. Roller blinds also come in different colors, sizes and textures. Clients opt to purchase blinds because it has balanced functional and ornamental benefits. Like curtains, certain automations also exist for these blinds to make them more advantageous to users. And now that we have these two established, it's time to revisit their pros and cons and how mixing them together can bridge the gaps and create a unique style for any interior.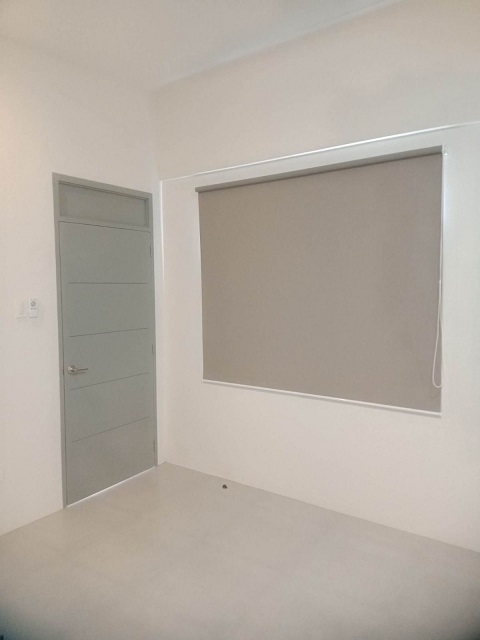 Curtains are easily available in different colors and textures. They also vary in thickness, allowing customers to choose from sheer and light to thick and heavy drapes. Curtains are also considered best to use if a client intends to make an impression with their room because these materials can help build character and elegance. Blinds are more or less the same. These are durable, more easy to maintain and are energy efficient to use. These two differ in a way that curtains bring the luxury to a room while blinds are designed to complement a design and add to its overall look.
Curtains are not as flexible when it comes to light control. It does not have the flexibility of blinds when it comes to providing little to full room coverage. These are also more expensive than most blinds and are less easy to clean. This being said, curtains are also more prone to stains, dirt and mold. One has to fully remove curtains to be able to restore them to a cleaner form. On a different note, roller blinds are sometimes limited in size because it is a single fabric, causing a gap on either side of a window. Therefore, these are not suitable for windows with more complex shapes and designs.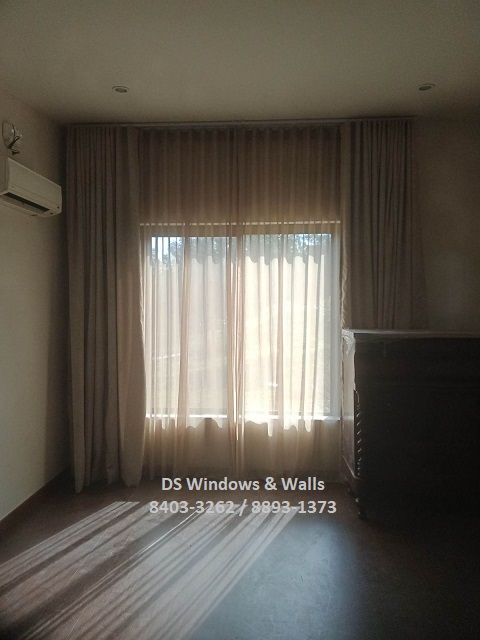 As per our Muntinlupa installation, the combination of blinds and curtains went well. The curtains are sheer and therefore allow more light and air. But if the client would opt to a more private environment, the blinds can be simply rolled down. It can also be observed that both items gave the room a more classy and timeless finish, despite the arguments on traditional and contemporary home decor. This only means that with these two combined, unique designs will be endless and new ones may even be created.
The products in this installation include sets from Roller Group 2 with headtrack in the color khaki, S-Type Curtains Group 2A in the shade cream and Sheer Group 2 in the hue, Tetris Champagne. More of these can be seen in this link: www.carpet.com.ph/curtains.
For more information on our curtains and combi blinds visit our mall showroom, or call us at 8403-3262, 8893-1373, or 0916-311-3909. Email us at inquiry@dswindows.com.
Related posts