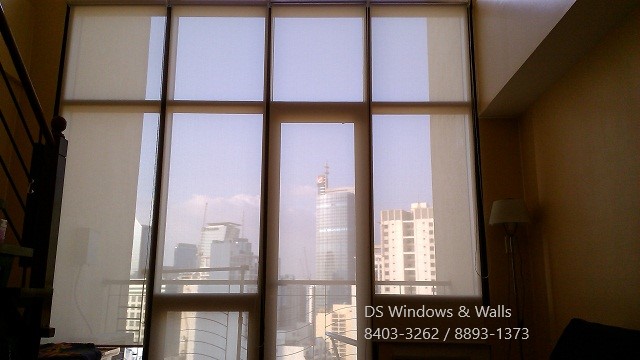 As tropical as the Philippines is, temperature and weather still vary from location to location. With this, client preferences as to handling these conditions also differ. Some may find it more suitable to completely block out light from outside while some may find the need to filter light as they please. In today's feature, we will further compare blackout roller blinds from sunscreen ones and dive into their pros and cons, similarities and differences.
Roller blinds are most marketable because of their convenient use and mechanism. Such are known to be operated using a chain loop which allows users to simply move the blinds upward or downward as they please. Now, these roller blinds are of different weaves, colors, thickness and shade. Clients may want to consider if they would be wanting blackout ones or sunscreen blinds.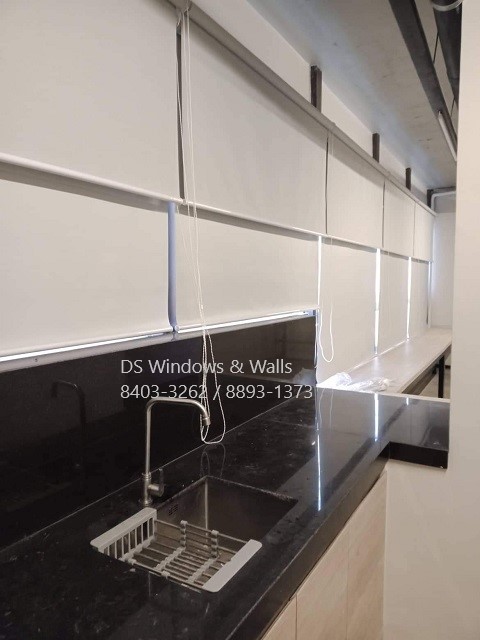 Blackout blinds, hence its name, provide a 100% or full coverage of an area and completely "block off" light from outside. Sunscreen roller blinds, on the other hand, filter light according to how customers use them and still allow them to have access to the view outside. It may still be productive to compare them, although they have their respective purpose, the elaboration of their pros and cons may aid customers in choosing the right blinds for their interior.
Blackout blinds are more ideal for commercial spaces for high-building condos. These will be convenient for such because such spaces are more exposed to more sunlight because of its location. A full coverage would be appropriate to allow more privacy and lessen the light and heat from the sun.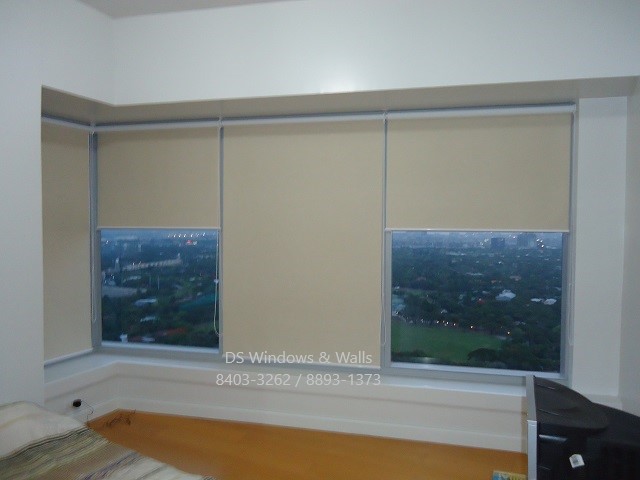 On the downside of blackout roller blinds, however, users may not be able to properly enjoy the view because one can only maximize its use when it's fully drawn down. Further, these may not be desirable because its blackout features can make a room warmer or less cold.
Sunscreen blinds are more flexible because these can filter light passing through and can provide both the functional and aesthetic benefits of roller blinds. These are more adjustable as compared to blackout blinds and users may enjoy both the sun protection benefits and aesthetic advantage of viewing the outside of the interior.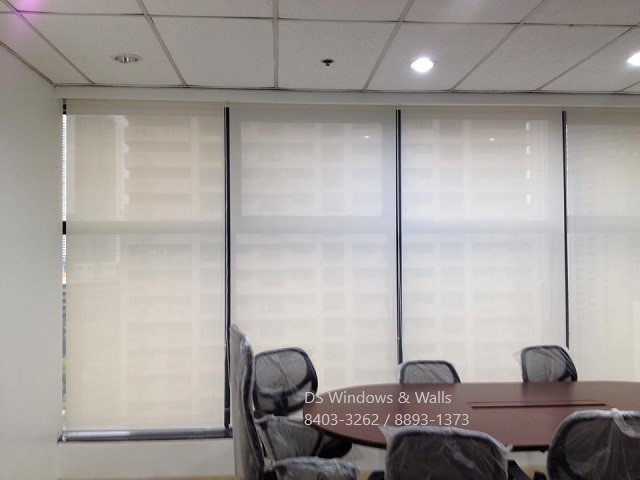 The disadvantages of sunscreen blinds also arise from its benefits. When an area is hotter, users may not be able to cover their room fully and there is less privacy because the blinds are see-through or thinner in weave as opposed to blackout blinds. 
In terms of sunscreen roller blinds, it is also essential to note the openness factor of these materials. This is because the openness factor of blinds may influence how customers choose their blinds. The openness factor varies from 1%, 3%, 5% and can be interpreted as the higher the percentage, the brighter the interior.
For more information on our sunscreen and blackout roller blinds call us at (02) 8403-3262, (02) 8893-1373, 0916-311-3909. Email us at inquiry@dswindows.com. Visit our stores at 4th Level Waltermart Makati, 3rd Level Robinsons Metro East Pasig, or 2nd Level Pacific Mall Lucena City.
Related posts