Teenager or adolescent stage usually starts at the age of 13; in this stage they will experience many changes in physical, emotional and social development. During this stage, teenagers also change their habits, their character, likes and dislikes. They are also more active in social activities together with their group of friends rather than their families. Sometimes teenagers try to be independent in some things like in deciding on what clothes that they should wear or buy, they also enjoy the freedom of deciding what design they should do in their place like their bedroom.
Just like our clients from San Jose, Mandaluyong City, they have a teenage daughter that frequently sleeps late at night and gets up early in the afternoon.  That's why their daughter opted for blackout roller blinds.  What's unique in this installation is that this is not your ordinary roller blackout since this falls under price group 2 – Regent R9090 series that is thicker than usual and the fabric has a richer texture.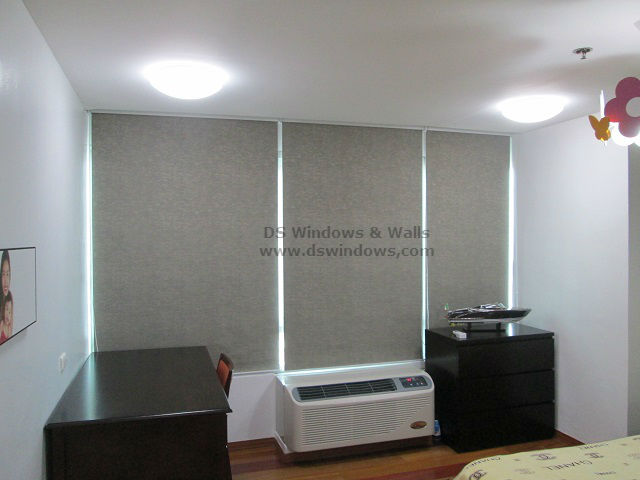 A blackout roller blind has an ability to prevent unwanted light from outside to penetrate inside the room.  Also, since the fabric option of this particular customer falls under group 2 price tier, this blackout material also is thicker and thus acts as a better insulator than the group 1 price tier fabric.
Our client decided to choose R9096 Gray to match with tables and bed's headboard.  Another good thing about roller blind is it is low maintenance, you can clean it with the help of vacuum cleaner or damp cloth.  DS Windows & Walls' roller blinds and shades has wide choices of colors, textures and styles that will suit any motif of your room and home.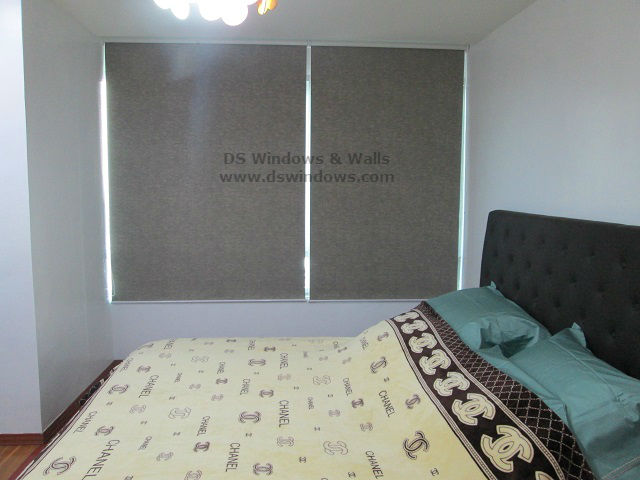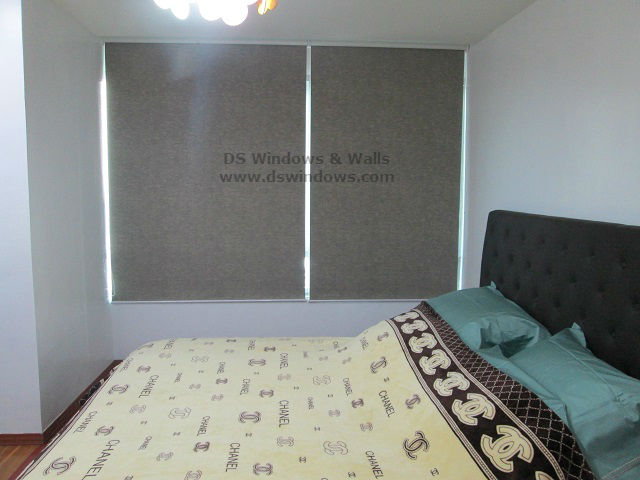 DS Windows and Walls also offer sunscreen roller blinds if you still want to enjoy the natural light from outside. For more information about our products and other services, you may visit our shop located at 4th level Waltermart Makati, 3rd level Robinson Metro East Pasig City and 2nd level Pacific Mall Lucena City. You can also visit our webstore at www.angryblinds.com.ph or call us at (02) 403-3262, (02) 668-9668, (02)893-1373 and 0916-311-3909.
Related posts