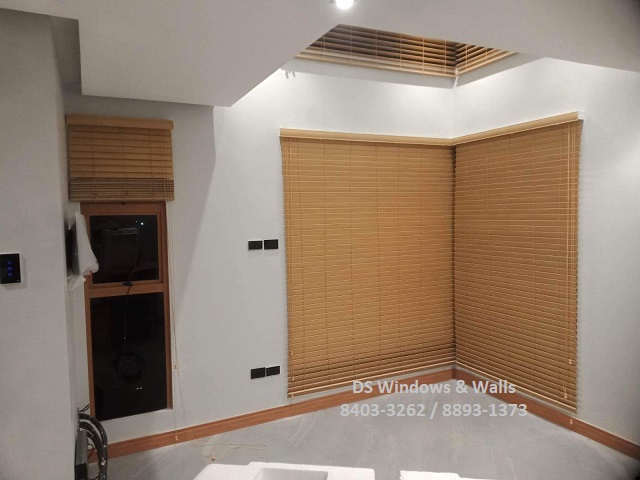 In an article by blindsgalore.com entitled "5 Tall Windows Treatment Ideas", blinds or motorized shades is one of the best ways to design tall windows. Aside from providing style and color, blinds for tall windows are also relatively easy to clean and maintain. For today's article, we shall examine our blinds installation for large windows for our Quezon City client.
Today's featured product is the beige foam wood #202 from the PVC wood blinds series. PVC wood blinds are also known as faux wood blinds because, despite being made from plastic, these blinds have wood-like features and texture. Like other blinds, these also consist of slats or panels with a top casing and cord mechanism. Compared to original wood blinds, these are more resistant to moisture and dirt. Because they are made of polyvinyl chloride, they are less likely to be damaged by changes in weather and other external factors.
The 2019 article on blinds.com cited that companies sold over a million blinds, which are part of the different decor trends. Moreover, faux wood blinds, along with cellular shades, were one of the overall customer favorites in the same year. PVC wood blinds were considered best when users prefer to let more natural light into their interior. With these, purchasing PVC wood blinds is a wise choice.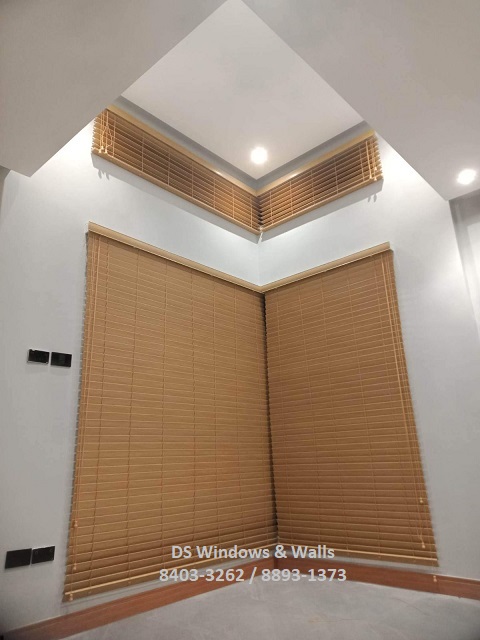 Looking into our product, this Quezon City installation of foam wood blinds highlights the interior's minimalist design. Our client's home looked classy and elegant, with white walls and wood-like blinds. It's no wonder PVC wood blinds go well with the "less is more" scheme.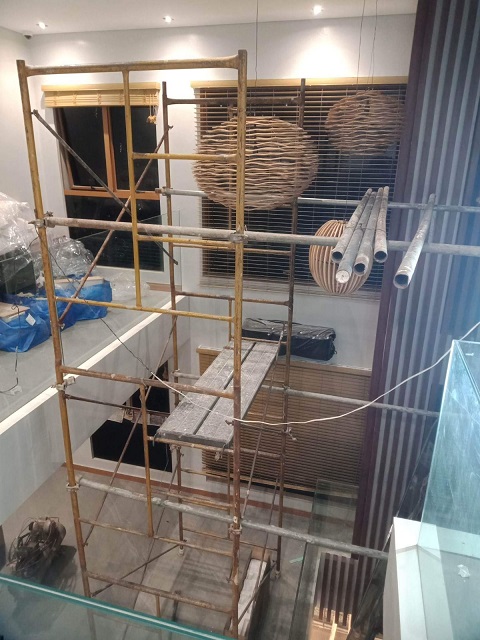 Today's featured blinds are for tall windows. With vast choices, whether in size or color, clients can easily choose the blinds appropriate to their needs. Our Quezon City client also features an installation of identical blinds for their cement-finished bathroom that is consistent also with a minimal design.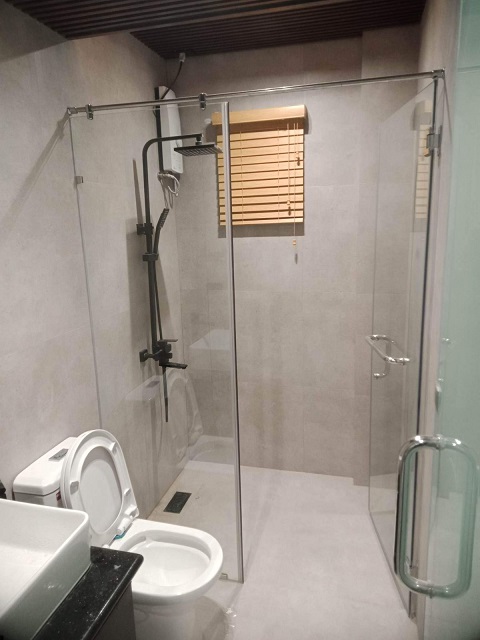 In surveys conducted by rentcafe.com, minimalism is ultimately at the top of the list of the trendiest designs for homes and other interiors. Fifty-nine percent of Rent Cafe's respondents opted to style their homes as "clean and minimal." Meanwhile, forty-seven percent of homeowners prefer a relaxing, soothing atmosphere with calm colors for their houses.
The PVC wood blinds in this article are available in other hues such as cloud, pine, dark oak, brown, and choco. These are all wood-type shades that would go well with minimalist interiors and designs.
For more information on our PVC wood blinds, call us at (02) 8403-3262, (02) 8893-1373 or 0916-311-3909. Visit our mall stores or email us at inquiry@dswindows.com.
Related posts