Heavy foot traffic is not only in schools, offices, or conference halls, such can also be encountered in sacred religious places such as churches. This fact shows that ornamental and protective devices such as carpets are a must. In this blog, the installation of carpet rolls for the Immaculate Conception Parish Church is to be elaborated on.
First, let's highlight why carpet rolls are the excellent choice for churches. Among the benefits of carpet rolls is that it can cover larger areas with minimal to no seams or bumps. This alone makes it appropriate for churches because of its large floor spaces and wide corridors for churchgoers and other visitors. Also with this, the purchase of carpet rolls is evidently more cost-effective for halls, wide floorings and other large spaces.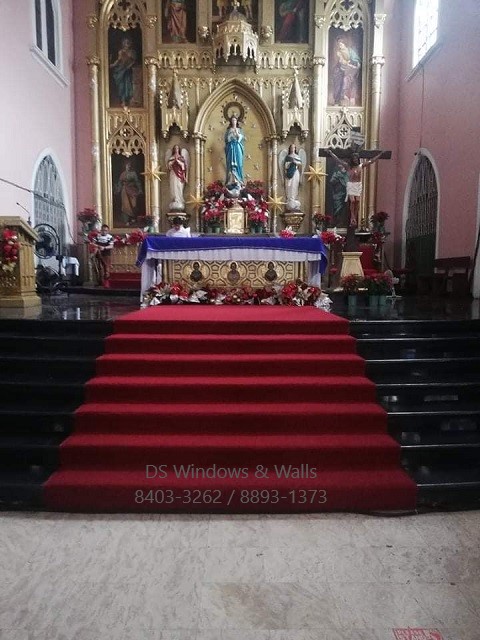 Carpet rolls also have longer useful lives. Its installation is more permanent compared to other types of carpets. This is another reason why carpet rolls are cost-effective because these can last for a long time and serve its purpose for a longer time period too. Further, carpet rolls are available in a lot of shades or colors and whoever the client is, they can match colors and types of carpets to their interior.
Further expanding on the benefits of carpet rolls. These provide a secure, slip-free environment for younger and older mass attendees. The use of such makes the place safer for all ages and enhances their dirt resistance and insulation qualities. Carpet rolls are also considered as good insulators because of its ability to maintain heat when it's cold and to make the space cooler when it's hot. On another note, carpet rolls also contribute to containing noise and make the room more soundproof. This is essential for churches because the control of the attendees' noise pollution would be helpful to the sanctity of the ceremonies.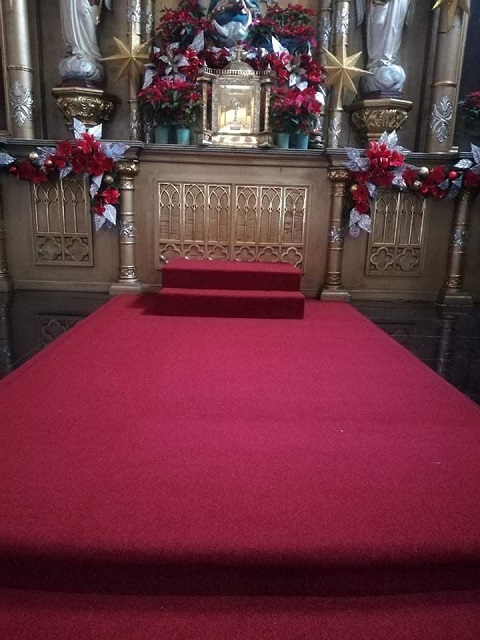 Proceeding to our product's details, this specific carpet roll is the CR 630 Red from the Korona Carpet series. The pile material is 100% olefin which means it is durable and resistant to stain, sunlight, fire and chemicals. Its pile weight or density is at 16 oz, a little below average but still considered durable for its use. Meanwhile, this carpet roll's pile height and width is at 4mm and 4m respectively. 

The Korona Carpets are also available in the colors light blue, dark blue, navy, light gray, dark gray, black, old rose, red, beige, chestnut, mint green, willow, brown, green and charcoal. More of these shades can be browsed in this link: https://www.carpet.com.ph/carpet-roll/korona/.
For more information on our red carpet roll for Parish Church call us at 8403-3262, 8893-1373 or 0916-311-3909. Email us at inquiry@dswindows.com or visit our mall stores.
Related posts