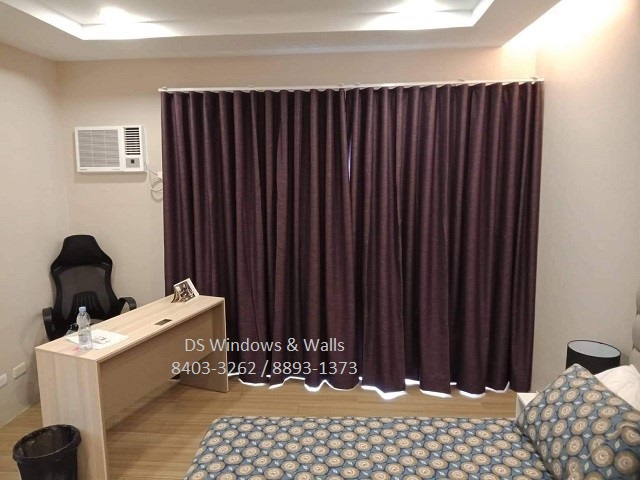 Purchase smart, customize smarter. Freudmann (2020) wrote for the New York Times saying that small and big businesses alike are keen on offering customizable product choices for their consumers as this widens product lines and causes an uptrend to profit. So for today's article we shall venture into custom-made curtains for our Pasig clients. 
The products for this article are blackout curtains. These are coverings that give 100% protection from outside heat and light and are best preferred for rooms and elevated building floors for maximum sunlight shield. These are most convenient for children and people who work at night shifts so that their sleep won't be disturbed by too much sunlight. Because these are usually in dark tones or colors, blackout curtains also make rooms appear visually pleasing.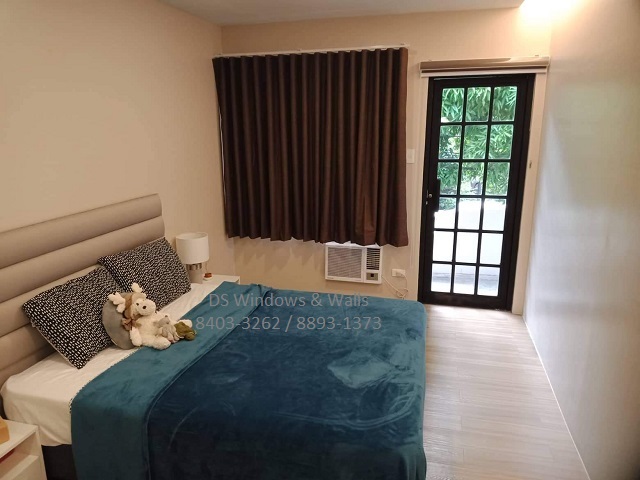 First among our models is from the Vesper series as shown in the image above. This unit is Vesper VP1610 Mulberry and is customized for bedroom window covering. The blackout curtain is certainly a good fit for the room and served its purpose in providing both the protection and privacy room spacers may be needing.
Also in the Vesper model is the Vesper VP1606 Cacao which evidently enhanced the room in both functional and ornamental ways. Unlike the previous item, this model is only cut in half because that's what the room requires. It is made to cover only a bedroom window. Aesthetically, the custom-made curtain also went well with the overall look of the room and gave it a classy timeless look.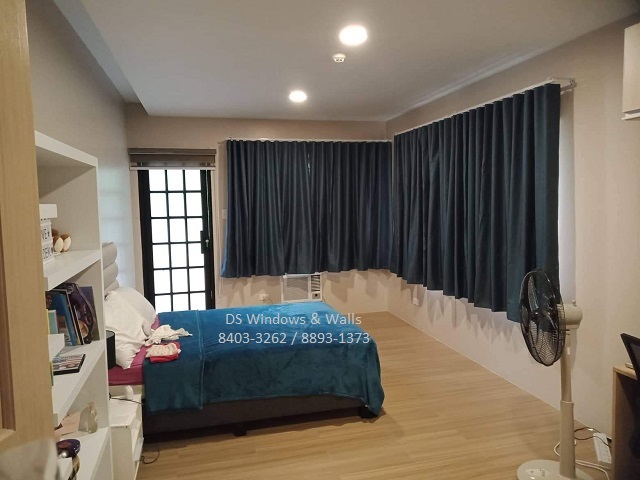 Also cut in half is the Gotham 1510 Indigo which also served as covering for a bedroom window. The curtain matched the contemporary look of the room and added up to its elegant impression and made the same look cooler. One may also take notice how the blackout indigo curtains helped in controlling sunlight because the room's door is already allowing sufficient light in. Such a purpose is crucial especially if room spacers prefer that their spaces be private. 
As discussed above, custom-made curtains can accommodate client requirements. Whether they need a ceiling-to-floor cover or only cut-in-half curtains to match their room setup. As opposed to ready-made curtains, our product for today clearly stands out for its personalized feature which makes it convenient and helpful to clients.
The Vesper series is also available in the colors ivory, cappuccino and wine to accentuate a room's classic look. The Gotham model, on the other hand, is available in cream, cappuccino, tangerine and cocoa shades to match modern interior designs. You can also browse more of them here: https://www.carpet.com.ph/curtains-group-3/.
For more information on our curtains call us at (02) 8403-3262 or (02) 8893-1373 or 0916-311-3909 or visit our mall stores at the 4th Level of Waltermart Makati, 3rd Level Robinsons Metro East, or 2nd Level Pacific Mall.
Related posts