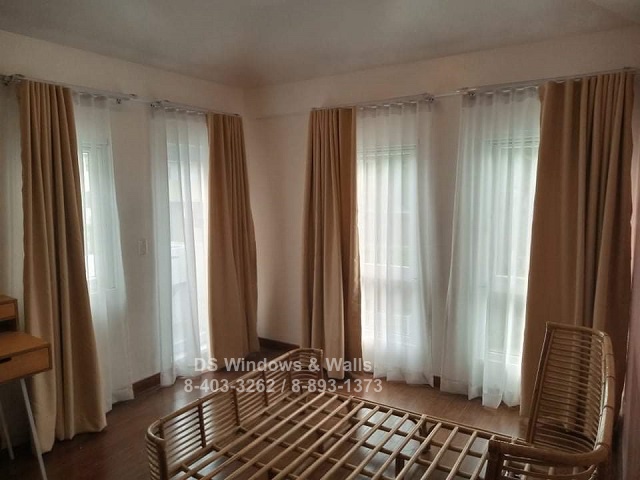 In today's blog, we'll present one of our curtains and sheer project in McKinley Hill Village Taguig City. When deciding for window treatment, you're presented with either window blinds/shades or curtains and sheer. Houses such as these, especially ones that has an interior designer, typically opts for variety. The designers usually choose several kinds of curtains/sheer and window blinds/shades.
For their bedroom, they chose Aphrodite AP104 Beige with sheer fabric facing the outside. This compliments the rattan type bed frame. Instead of the classic grommet and rod accessories, we used a more modern track system to minimize light entering on the top part of the window frame. Grommet and rod accessory has a disadvantage of having bigger gap on the top part because of the diameter of the rod used that's needing some space.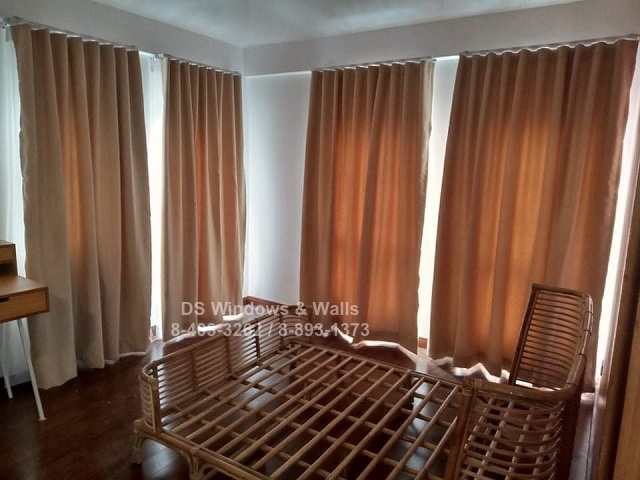 Above photo shows how the curtain looks like from the inside when it's fully closed. Since the chosen fabric is not blackout, some amount of light penetrate the fabric which gives a light mood in the room especially in the morning. For customers that want blackout curtains, available colors can be found at https://www.carpet.com.ph/curtains-group-3/. Blackout curtains fabrics gives a darker appearance to the room since light can't penetrate its thick fabric.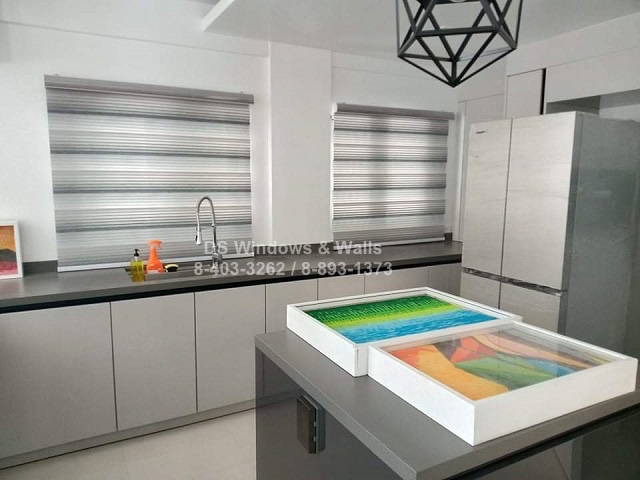 In the kitchen, the interior designer opted for a pleated gray combi blinds that perfectly compliments the silver color of the countertop, refrigerator, and kitchen cabinets. Combi blinds can be more practical in kitchen and dining area compared to curtains since the former requires less space and curtains tends to be more bulky. Our combi blinds selection can be found at https://www.carpet.com.ph/combi-blinds/.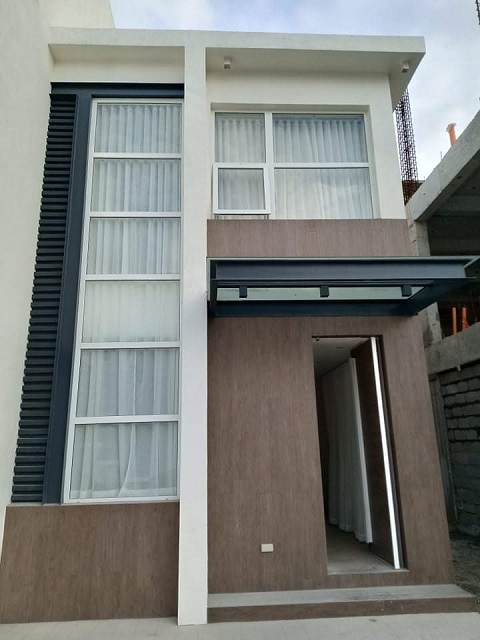 This is the shot from the outside of the house. Since the sheer part is at the back of the curtain fabric, the white sheer is the one visible from the outside. This is actually a favorable outcome especially for condo setting when the user wants a different color other than white and the condo admin requires white color only seen from the outside.
DS Windows and Walls offers a wide variety of curtains, sheers, and window blinds and shade. For more information visit our mall branches or call us at 8403-3262, 8893-1373, 8668-9668 or email us at inquiry@dswindows.com.
Related posts