Roller Blinds are a consistently popular choice of many because of its flawless and smart control mechanism which is easy and accurate upward and downward adjustment of the fabric. It also has a reputation of sophisticated look that makes it so well-liked. The continuing popularity can also be fairly credited by the two different types of fabric which are sunscreen and blackout roller blinds and most recently the new double mechanism.
Double mechanism has the same function and movement as the normal one, but the new feature of this clever new type of roller blind design is that it has another roller tube in one set of panel which means that you can use two different types of fabric in one mechanism. Now you can enjoy the best of both worlds and combine sunscreen blinds with blackout in one unique bracket.
For our client in Mandaluyong City who asked both a light filtering sunscreen fabric for a daytime and a blackout fabric for a night this new double mechanism roller blind is the best fashionable solution they can ever have. Usually the blackout fabric is placed behind the transparent or sunscreen blind to ensure best light and privacy control just like what our customer opted for her window blinds.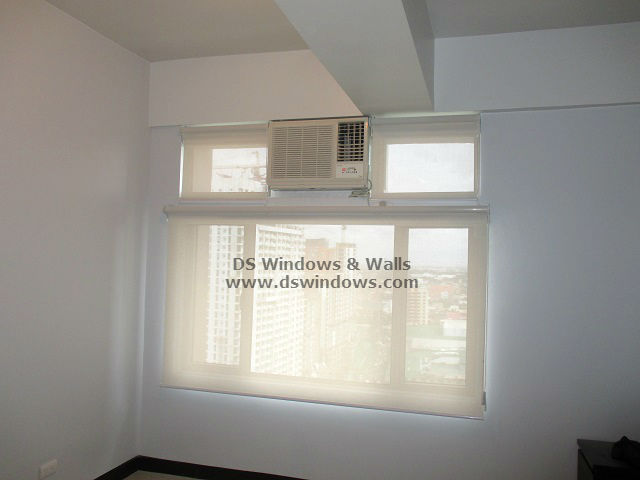 Double Mechanism Roller Blinds have a different set of controller for each fabric for easier to control and manipulate the light filtration and privacy. One of good things about these clever blinds is that it gives us a lot of new and different choices to choose that we like and at the same time can also provide us what we truly need.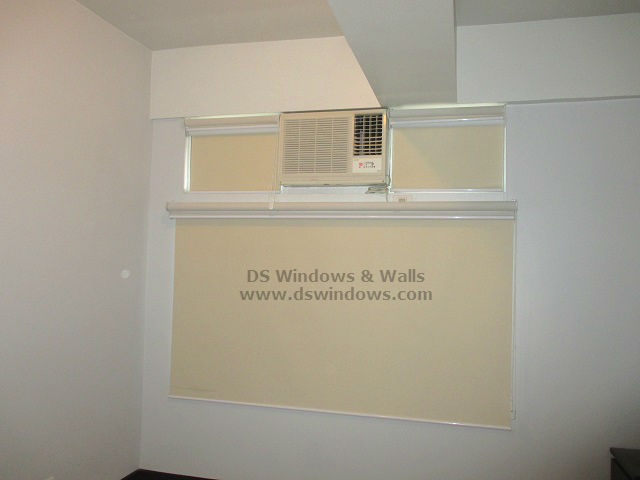 For more inquiry please email us at inquiry@dswindows.com or call us at (02) 403-3262, (02) 668-9668, (02)893-1373 and 0916-311-3909. You can also visit our shop located at 4th level Waltermart Makati, 3rd level Robinson Metro East Pasig City and 2nd level Pacific Mall Lucena City.
Related posts