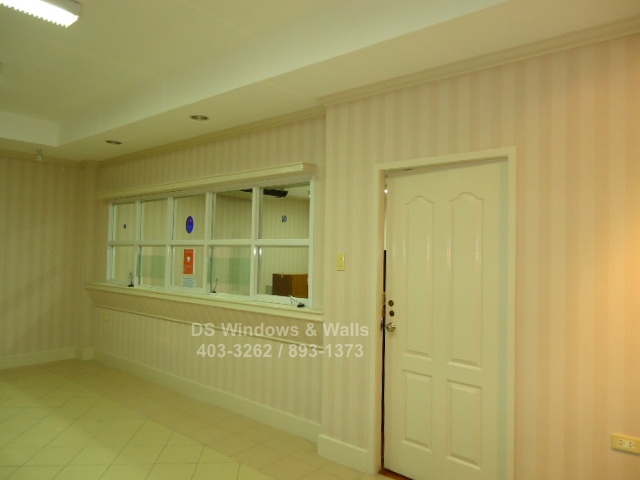 For those of you who are looking for vertical stripes wallpaper, today we're presenting one of our customer from Pasay that chose this type of design.  If you think that your office has a low floor-to-ceiling height then choosing a vertically oriented wallpaper can do some tricks to alleviate this issue.
When it comes to stripes wallpaper there are different kinds of directions you can take that brings energy and sophistication in a room. Striped wallpaper comes in a different appearance and they can instantly create a focal point in any room while providing the perfect background for the decor and accessories of your choice. Whether you favor slim horizontal striped or thicker vertical ones that can convey a dramatic ambiance to any space or assorted stripe pattern that differs from the normal, there will be surely something that will suit to your space.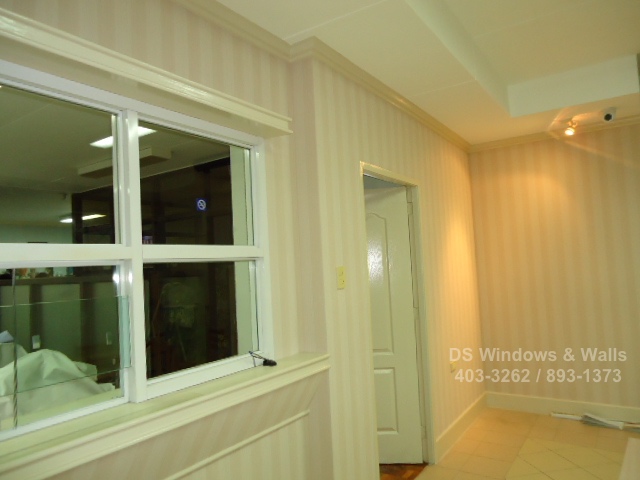 For this particular client in Pasay city, they prefer to install vertical stripe wallpaper in alternating patterns as their office wall covering. As you can see in the pictures the stripe here is not daring or too colorful, but they are captivating thanks to the use of fabulous balance color scheming and simple symmetry. The alternation of the two colors blended well that give the room an airy appeal and a more organized and refined ambiance. The stripe is also simple straight line and with soft color that helps to keep the space bright, comfortable and lively. The approach is basically simple yet stylish and can almost always works with any type of theme.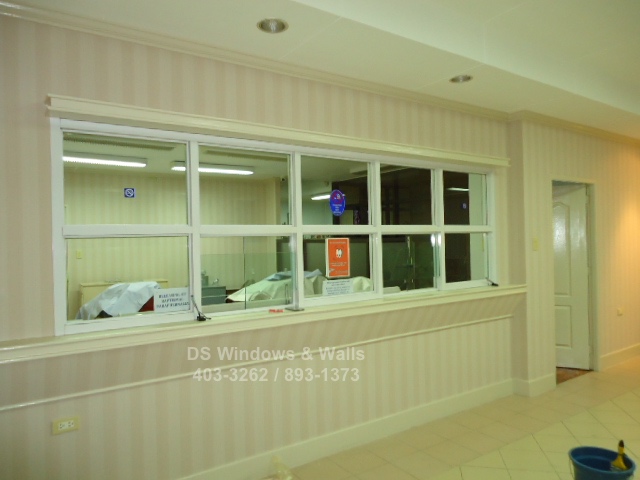 Vertical stripe wallpaper is also great for modern theme office like with our client that used a cool and neutral color scheme which is nothing too grand, but can still keep the space's fresh appeal and trendiness overtime. These designs are also great in making a small room seem bigger and will visually widen a small narrow room with its vertical lines, but be sure to use thinner vertical bars. Alternating stripes design will never go out of trend, it will always look good whether its vertically or horizontally oriented and are suitable for both residential and commercial space.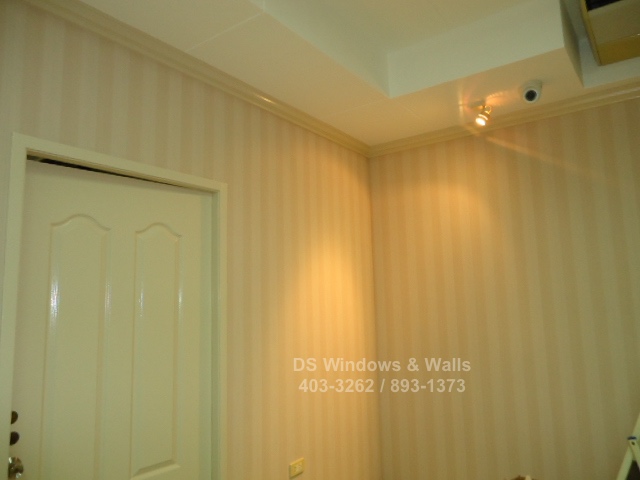 For more inquiries please call us at (02) 893-1373 / (02) 403-3262 / (02) 668-9668 / 0916-311-3909 or visit our showroom at 2nd level Pacific Mall Lucena City, 3rd level Robinsons Metro East, Pasig City and 4th level Waltermart, Makati City.
Related posts