PVC vertical blinds, though ideal for patio door and large windows, they can also be used for a small sized windows. Its size vary according to the requirements of our customer for they are custom made ─ they can be long or short or they might be wide or narrow.
Vertical blinds have strips made of different materials such as plastic, fabric, PVC, etc. They all have the capacity to filtered light and provide complete privacy. The only advantage of PVC material is that it is solid and natural light doesn't penetrate it compared to thin plastic slats.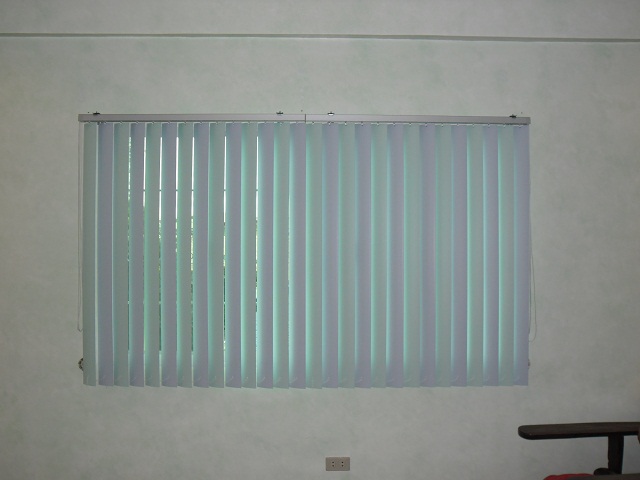 If you opt for PVC vertical blinds to match the color and décor of your room, color combination is possible just like the photos above. You can make it one by one alternate color, a combination of different colors, or any arrangement of colors as long as the colors are available. We have numerous colors and designs available to match different existing décor.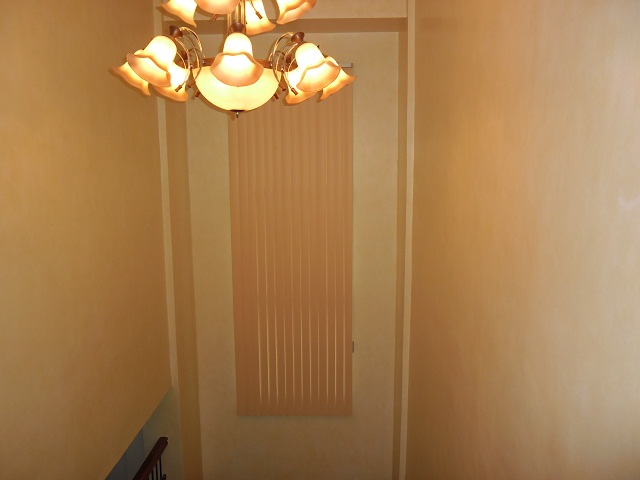 PVC vertical blinds are also ideal for long-narrow windows same as the photos above. That was taken from one of our customers at Biñan Laguna, Philippines. They had one by one alternate color for their master bedroom, offwhite color for their sala and kitchen and peach for their stair window.
To see the many texture and colors available to your for Vertical Blinds see our PVC Vertical Blinds Gallery.
Reach us at (02) 403-3262 / 0916-311-3909, or email us at inquiry@dswindows.com for a quick quote and more information.
Related posts