Small space design can always be a big challenge for any designer or home owners. The limited space is one of the biggest obstacles in designing your bedroom that somehow restricts you in doing what you want in your room. In selecting your furniture you always have to consider every little thing you will choose because of the small area of your room.
One of things that you can do to beautify your room and help to make it look spacious is installing more windows in your room because of the natural light; it helps to give lots of airy atmosphere to your room. Soothing color like light or bright color is also more efficient than dark types in enhancing the feeling of space. Our client in San Isidro, Parañaque City also has a small room and she chooses to use bright color like a white wall and some of the furniture's.
She also installed baby blue Combi Blinds as a window treatment since its one of the trendiest window covers today and the dim light it offers that passes through gives a soothing and calming ambiance that help to make the room feel lighter and fresher.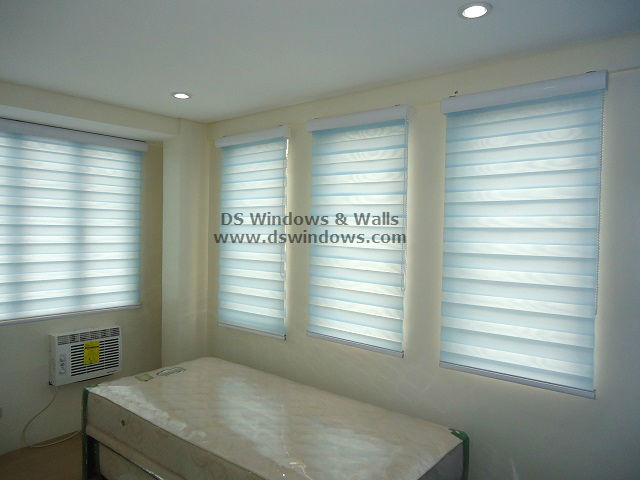 Color is a big factor in designer point of view and setting the mood of your home.  Powerful and strong colors sometimes give the atmosphere of excitement and energy while light color like in our client can bring relaxing and cool feeling. For those people who prefer to apply soothing atmosphere light color and window blinds that offers to let natural light through like roller shades and Combi blinds is the best choice for window cover. Combi blinds is the excellent choice since it has a shear and solid part that give a lot of more attraction for your windows and helps to control the amount of sunlight entering your room.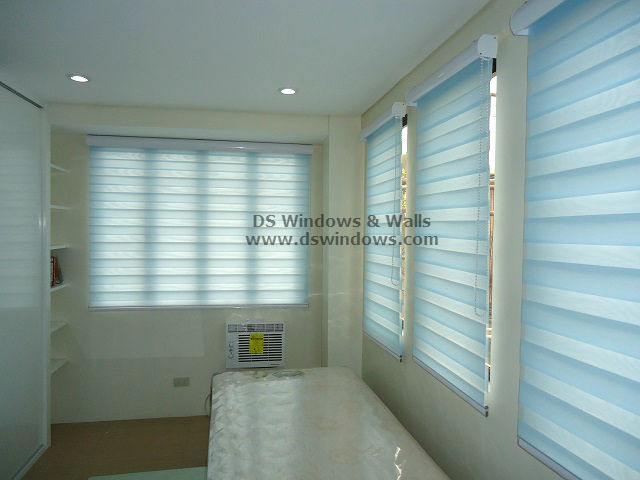 For more inquiry please email us at inquiry@dswindows.com or call us at (02) 403-3262, (02) 668-9668, (02)893-1373 and 0916-311-3909. You can also visit our shop located at 4th level Waltermart Makati, 3rd level Robinson Metro East Pasig City and 2nd level Pacific Mall Lucena City.
Related posts