Living in a place with a beautiful surrounding is always an advantage and a positive thing. Like one of our clients in Fairview Quezon City who bought a new townhouse with the advantage of gorgeous surroundings. Her room window is facing the sunset with a vast surrounding giving her a lovely sunset view every day.
Her window with a view is the best feature of her room, the stunning sunset view that gives our client a peaceful ambiance and the beautiful nature surrounding that contributes a fresher look in her room is what made her bedroom breath taking. Sunset is always an amazing and a magnificent view that our client wants to see every day through her windows, but she also needs a window cover for her privacy and sun protection. That's why she needed a window treatment that both can let her see the outside view while blocking the sun's heat that can damage the furniture if expose too much.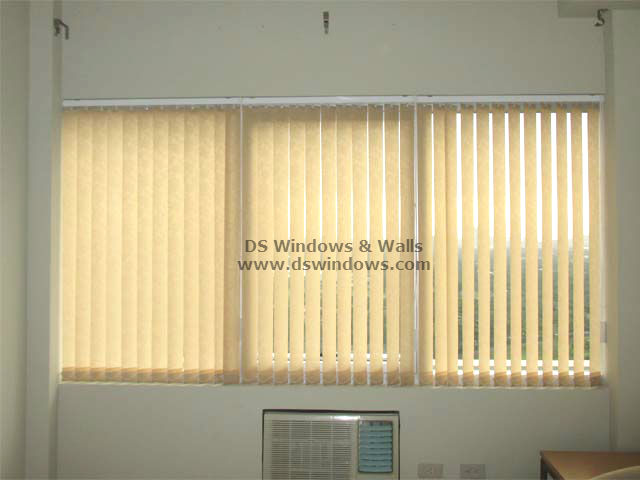 Our client opted for Fabric Vertical Blinds with a shade of brown color and turn to shade of orange peach when it makes a contact or exposed to the sun that brings a beautiful dim light in the room. Fabric Vertical Blinds can also be aligned to sunscreen blinds since it lets sunlight get through while reducing it enough to protect the people inside. Since vertical blinds can be tilted, you can also control the viewpoint depending on what you prefer so you can see the outside view which our client really needed.
Vertical Blinds are also very efficient in terms of the way you control on how much you can open your view since the slate can be tilted depending on what you wanted. You can also fully close it and totally open your blinds without moving it to the side with just angling the slats. Fabric Vertical Blinds also produce a welcoming ambiance like other fabric window blinds perfect for a room window cover and can offer just enough privacy.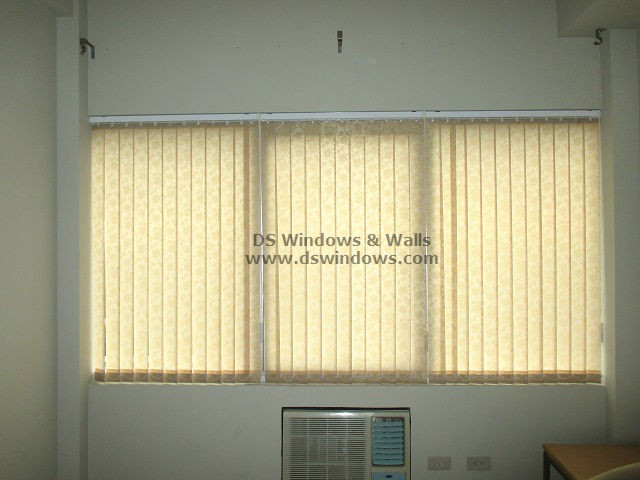 For more inquiry please email us at inquiry@dswindows.com or call us at (02) 403-3262, (02) 668-9668, (02)893-1373 and 0916-311-3909. You can also visit our shop located at 4th level Waltermart Makati, 3rd level Robinson Metro East Pasig City and 2nd level Pacific Mall Lucena City.
Related posts