All of us want to be safe and comfortable at work and especially at home. If you are being destructed by sun rays pouring from your window and need privacy while working or resting, then you should provide the best window treatment to prevent the inconvenience it brings. Window blinds and shades can be the best solution to that problem. For some, it can be quite difficult especially for those who have a tight budget, without thinking that there are other window treatments which are very affordable yet functional. They can be perfect for any type of budget.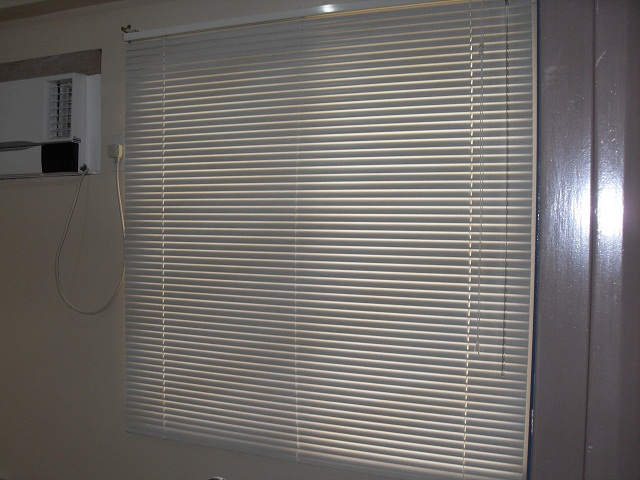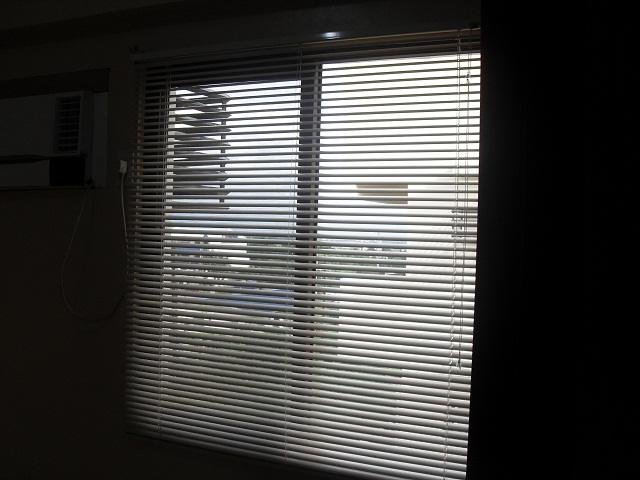 DS Windows and Walls can provide you a stylish, affordable and functional window treatment. We have the so called venetian blinds also known as miniblinds, commonly 1" slat size and available in a wide variety of colors, designs and texture, ranging from the simplest one ( plain to metallic ) to the most fashionable and stylish ( perforated ).  Its 1" slats are arrange horizontally and made up of aluminum material. Controlling how much light entering your room and exposure from outside can be very easy by just tilting the slats ─ totally close, partially close and absolutely open. To get rid of too much dust accumulated by its slats, you should clean it every other day or as often as necessary especially that white color is the commonly ordered color by most of our customers. Just like one of our customers at Redwoods Condo, Fairview Quezon City who opted for a bleech wood color of perforated group of venetian blinds.
We customize different sizes of blinds and offers FREE estimate and quotation. For more details, call us at (02) 403-3262 or 0916-311-3909, email us at inquiry@dswindows.com or visit our show room at 4th floor Waltermart Center, Makati City.
Related posts