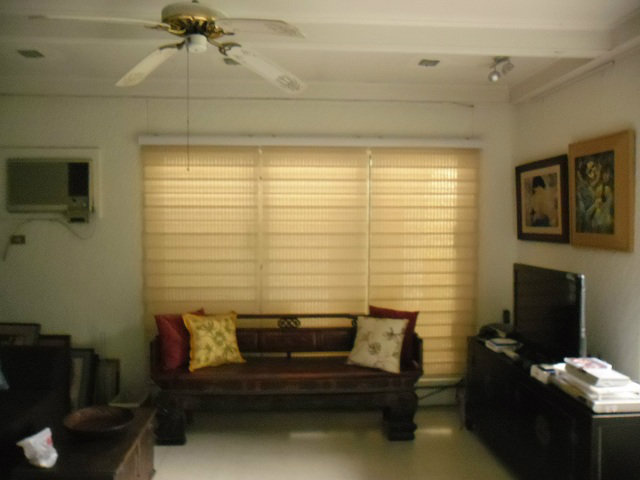 No matter how satisfied you are with your home designs, if your home is an old house, I bet it would still be creepy to passerby most especially if it is painted with dull wall color and has an old window dresses with cheap curtains. To avoid creepy look old house, try to change your home motif and use cool colors for your walls or just clean white color.
Those colors will give life to your boring and creepy home at the same time you can match your old furniture with those light yet funky colors. Our client from San Antonio Village, Makati City, Philippines selected Combi Blinds for their living room windows. Combi blind is a great choice if you are planning to change your current window coverings into more fashionable yet affordable one. Combi Blinds are energy efficient; it can allow light to enter in a minimal amount while regulating the heat inside the room. Sometimes, curtains cannot satisfy the needs when it comes to home privacy and darkening issue that is why most of homeowners preferred to use window blinds nowadays.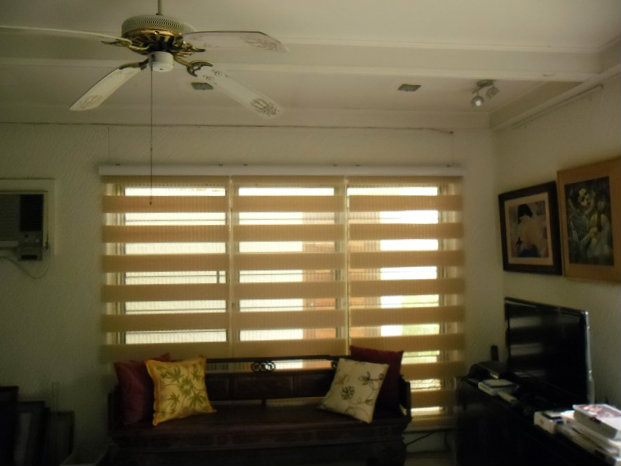 The design of their ancient sofa and other vintage accessories became more fashionable paired with Combi Blinds as their window treatment.  The Combi Blinds suit perfectly with their home accessories, wall paint and furniture. We offer Combi Blinds with several colors and designs. Just visit our kiosks at 2nd level Pacific Mall, Lucena City, 3rd level Robinsons Metro East, Pasig City and 4th level Waltermart, Makati City. We also do free estimate within Metro Manila. Feel free to email us at inquiry@dswindows.com or you may call us at 0916 311 3909 / (02) 403 3262 /(02) 893 1373 for further information.
Related posts