Last year 2013, our country encountered many calamities. A lot of people, houses, infrastructures even the animals have been affected with these calamities. One of the calamities we should not disregard is flood. We always encounter floods especially during rainy season. The main causes why we are experiencing flood are heavy rains, cutting of trees without replacing them, some places also don't have proper drainage and proper sanitation. In order to avoid flooding, we should need to throw our garbage properly to prevent blocking the drainage, plant more trees because trees would reduce the speed of flowing flood water. There are also some places especially here in Metro Manila that was easily flooded like in Pasig City.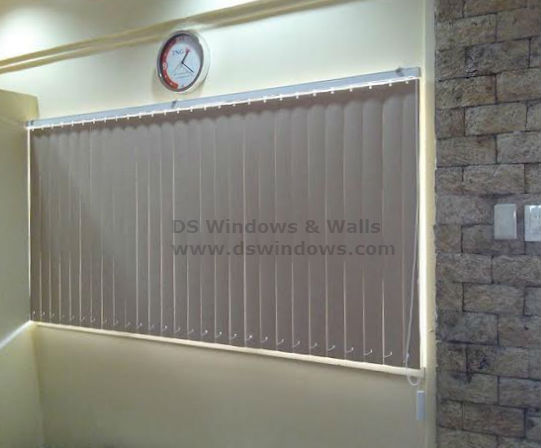 Our client who lives in Shaw Boulevard, Pasig City, Philippines also experience flooding especially during rainy season. She opted for a PVC vertical blind because it is made with PVC plastic that is ideal and practical for a rainy season especially when you are living in an easily flooded area. PVC vertical blinds are very easy to clean, with just a normal damp towel or a feather duster will do. Most of our clients like the advantages of our PVC vertical blinds because it is in its very low cost and its durability is great. There are lots of varieties you can choose, from simple designs to patterned, depending on your taste.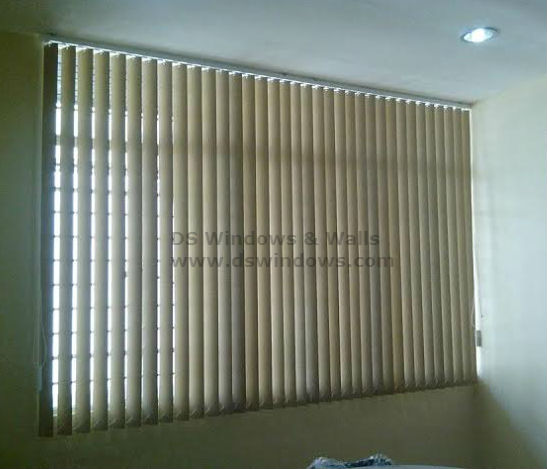 If you want to check our PVC vertical blinds and its swatches, you can visit our showrooms at 4th Level Waltermart, Makati City, 3rd Level Robinsons Metro East, Pasig City and 2nd Level Pacific Mall, Lucena City. You can send us your questions or inquiries to inquiry@dswindows.com. You may also call us at (02) 403-3262 / 0916-311-3909. DS Windows and Walls also offers wide varieties of blinds, wallpapers, carpets and folding doors. We are offer FREE measurement within Metro Manila.
Related posts