A home is not only a place where you live, rest and sleep, it is something more meaningful especially if you are with your significant others. It is the first place where you learned how to talk, walk and the place where you and your family shared happy and sad memories in life.
A good home can be built by a good relationship between you and your family. The way home function and the ambiance and surrounding of the home itself define who the occupants are. Planning household chores smoothly and a having a good communication and connection with one another can avoid argument and conflict.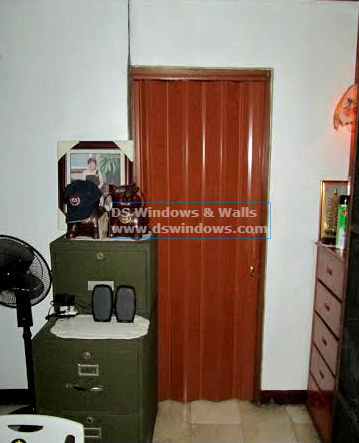 The surrounding is also important. Maintaining the cleanliness and order inside your home is a big factor to attain a good life. One of our clients in Barangka, Mandaluyong City opted for folding door for her living area. Because of the limited space they have, they chose PVC folding door to save more space and to maximize the area. PVC folding door is also a wise choice because of its durability, inexpensive price and stylish look that can help make any room look more beautiful and classy. To have a beautiful life, you can start it within your family inside your home. Making your home comfortable and organize can help to brighten your mood every day and also your perspective in life.
DS Windows & Walls also offer window blinds, carpet and wallpapers that will surely give you the style you want for your home. For any inquiries, please call us at (02) 893-1373/ (02) 403-3262 / 0916-311-3909 or email us at inquiry@dswindows.com. You can also personally see our sample products and swatches at 4th Level Waltermart, Makati City, 3rd Level Robinsons Metro East, Pasig City and 2nd Level Pacific Mall, Lucena City.
Related posts