Window covering is one the fundamental factors that need to be considered in your bathroom's design. Whether it is small, large or tinted, adding a window treatment can help your bathroom looks good and to have the maximum privacy. In choosing the right covering for your bathroom window, there are various considerations since bathroom is known as the dampest place in the house.
If you are thinking of using a curtain as window cover for bathroom, it is a big NO! Curtain is made of fabric and took a long time to dry and can fade easily when it gets wet every day. You need something that is durable enough to stand long in wet place, dry easily and of course, can give you 100% privacy. You can use blinds like Roller, Venetian, Faux Wood or PVC Vertical Blinds for your bathroom windows.
One of our clients in Batangas City, Philippines opted for Roller Blinds for their bathroom window. They selected Roller Blinds because it is inexpensive and look great for their bathroom. It is also made of polyester and PVC that make it resistable to water and can dry easily. In addition, it has a flawless mechanism to give an easy and simple control.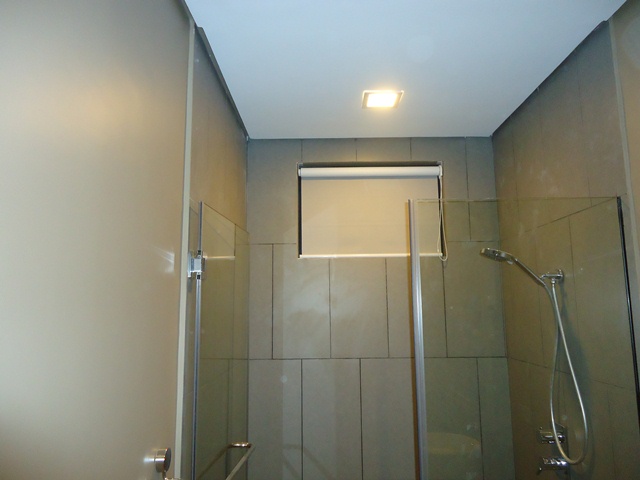 Different kinds of blinds are available that can fit in any part of your house or any establishment. For more details, please feel free to contact us at (02) 403-3262 / (02) 893-1373 / 0916-311-3909 or email us at inquiry@dswindows.com. You can also visit our website at www.dswindows.com. Showrooms are located at 4th Level Waltermart, Makati City, 3rd Level Robinsons Metro East, Pasig City and 2nd Level Pacific Mall, Lucena City and our staff are always willing to serve.
Related posts