If you want to know what is the best window blinds suitable to your place, you must think first what is the motif and color of your room. The motif and color must be linked or connected to the blinds you will choose to complement each other in style.
The look is one of the factors to consider, but the benefits of the blinds must not be forgotten. Each blind has different advantages and disadvantages, you just have to think all the possible problem that you will encounter to fully enjoy your chosen blinds. The price is also important. You must think about your budget and if the value of the blinds is worthy and can satisfy your needs.
If your feel irritated when the sun is directly striking your windows, then Blackout Roller Blinds is the right blinds for you. Our client in Fort Bonifacio, Taguig City, Philippines opted for Blackout Roller Blinds for his place to block the irritating sun rays.  Blackout Roller Blinds is the most satisfying and the best blinds you can find anywhere. Roller Blinds is a roll up blinds and the easiest to operate blinds because of the simple mechanism. This blind is also made of PVC and polyester that makes it durable enough to last in a long time and it has a low maintenance too. Blackout Roller Blinds has different color and style that can match to any motif of your room and can fit to any window size. Blackout Roller Blinds also offer UV protection for your furniture and your skin. It is also one of the most inexpensive window blinds.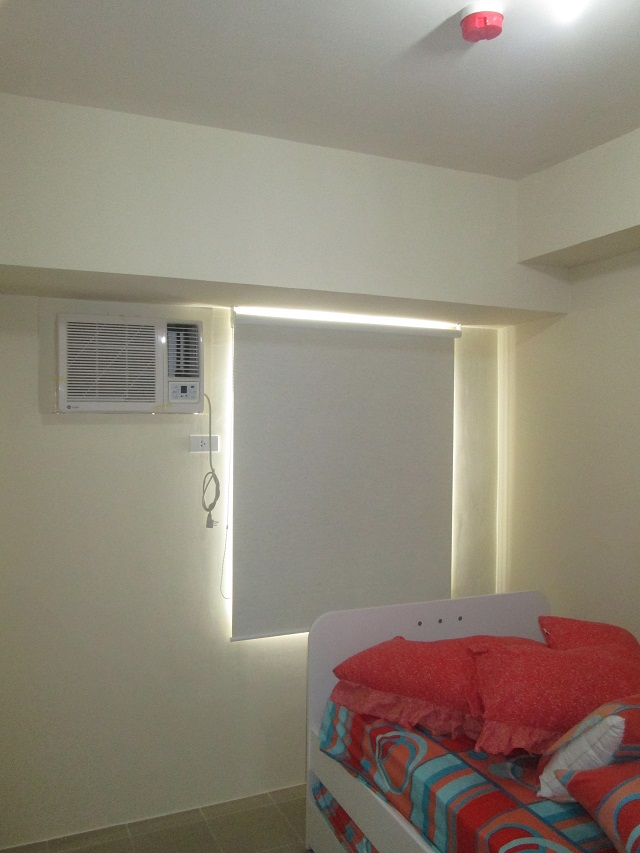 We custom-made window blinds according to the exact size of your window. We also offer customize Motorized Roller Blinds for your convenience. For more details, email DS Windows & Walls Interior Supply at inquiry@dswindows.com or call us at (02) 893-1373 / (02) 403-3262 / (02) 668-9668 / 0916-311-3909. You can also visit our website at http://www.dswindows.com. Feel free to visit our showrooms located at 4th Level Waltermart, Makati City, 3rd Level Robinsons Metro East, Pasig City, 2nd Level Pacific Mall, Lucena City.
Related posts