We all want to create a home which is comfortable and beautiful for our ultimate relaxation. Whenever outside world become a rowdy place, home is the perfect oasis where we can find peace and lessen our tension. For our latest internal shading system that can transform your home into a more cozy and new place, we can offer you our newest product named Combi Blinds.
Since Combi Blinds are composed of transparent and opaque strips of textile, you can adjust your visibility from outside. Through its various colors and designs, you can able to enhance the aura on your surroundings. For our colors and designs, click here. If you notice that Combi Blinds accumulated much dust, you can use vacuum cleaner or simply soap and water to remove the dust. Our customer from Valenzuela City preferred Cream color of Combi Blinds for their living area.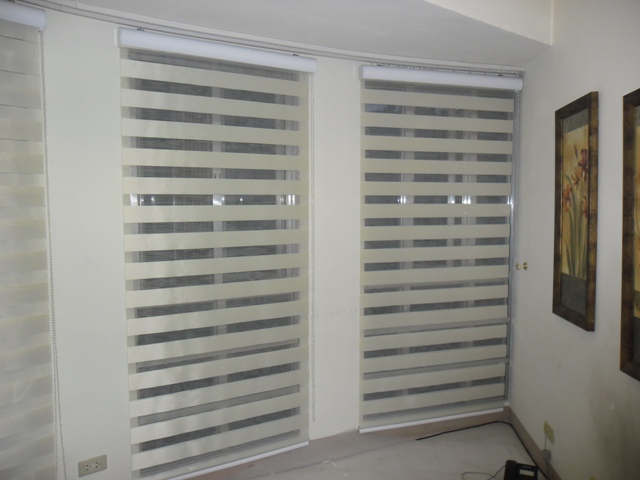 If you have the measurements of your windows, you can email us at inquiry@dswindows.com for quick estimate. We can also visit your area for the actual measurement and it is FREE if you are within Metro Manila. If you are outside Manila, you have to reimburse the total fare expense. We custom-made different sizes of Blinds and it take 4-5 working days to process. Call us at (02) 403-3262 / 0916 311 3909 for any review of our products.
Related posts