Office lease in Makati City is a bit expensive and its price per sq.m. really depends on the building class whether it's prime building e.g. Enterprise Center, Philam Life Tower, RCBC Tower, etc., Grade A (relatively new/good interior and exterior with good location), and Grade B and C (located at non-core locations with utilitarian design and is typically old buildings).
However, to most SME (small-to-medium enterprises) Prime and even Grade A building lease is too much especially in Makati area. That is why most SME lease and settle in Grade B and C buildings with small floor area. That is why it is very important that the business makes good use of its space employing interior design best practices.
A business owner customer of ours wanted to maximize the space and interior look of his conference room that is why he decided to purchase vertical blinds as opposed to other type of window blinds. The main reason for this is that the vertical vanes of the blinds creates an illusion of a high ceiling in a narrow conference room.
With a well-thought blinds style, furniture, and lighting – a narrow or small conference room can be impressive looking and in fact very formal and cozy at the same time. While I'm currently emphasizing the importance of the vertical lines illusion of a vertical blinds, it is worth noting as well that it is also very functional. In a close-door meeting inside the conference room, the blinds can be closed in such a way that no light will penetrate the room. It can also be opened all the way in one side so that maximum light enters the conference room. Since it is made up of PVC it also acts as insulator for sun heat.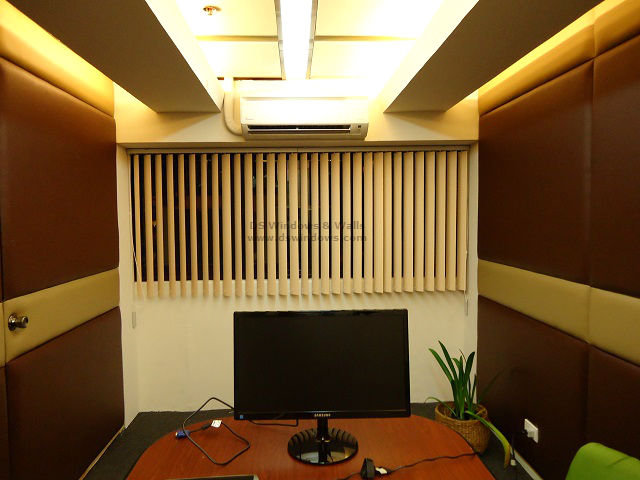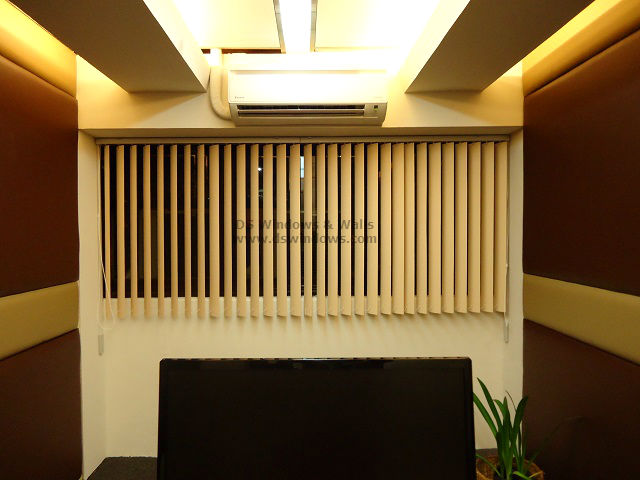 DS Windows & Walls specializes in window blinds, carpet, wallpaper and folding doors. We are a service-oriented company that caters all kinds of business industries and residential customers with over 10 years of experience. For more information please do not hesitate to call us at 403-3262, 893-1373 or 0916-311-3909.
Related posts