Blinds are commonly used as window covering to provide privacy from the outside world and also to block the unwanted sunlight that entering the room. It can also be an additional decorative piece to add color, texture and character to a room and enhance its appearance. However, blinds can also be used in different matters like what our client did in their Venetian Blinds that installed their office.
Aluminum Venetian Blinds are one of the oldest window blinds available in the market that is still popular up to today in both residential and commercial places. It's well-known for its durability, inexpensiveness and great functionality.  It's also available in different color and design to complement any types of room motif from the traditional to trendiest design – venetian blinds can be used and be able to stand out. Venetian Blinds are also very flexible it can fit any small and large windows easily.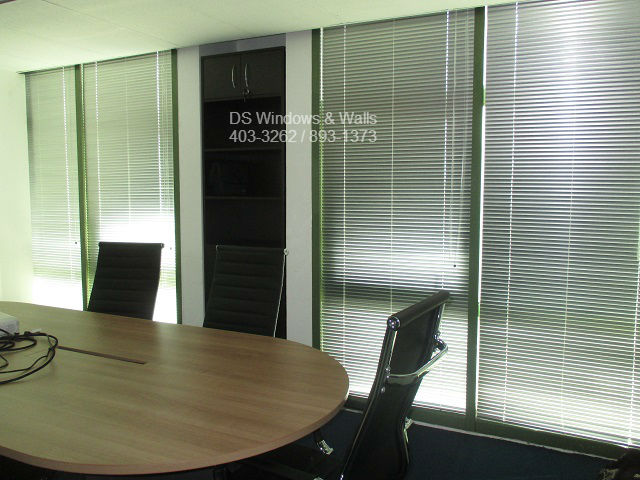 One of our clients chooses to use Venetian blinds with different purpose and installed it within the office as a room divider for additional privacy blinds. One of the rooms they needed to install venetian blinds is the conference room and the executive office. Conference room needs to utilize privacy, free of distractions and should be comfortable at the same time, but most conference room design is usually surrounded with a panel of glass wall just like with our client's office.  Installing venetian blinds on the glass wall can provide privacy while on a closed-door meeting and can be opened if secrecy in the room is unneeded.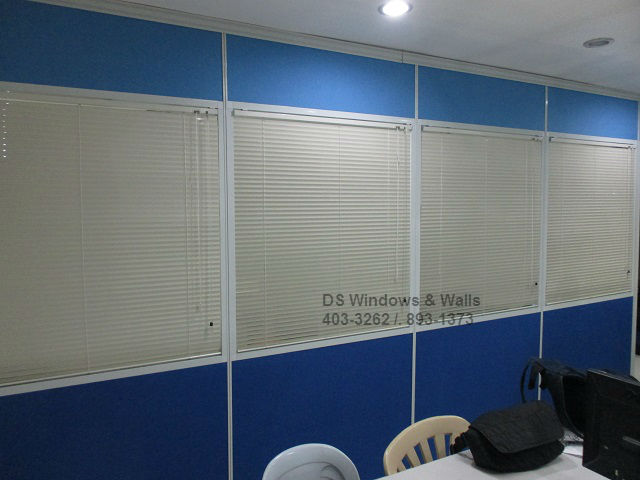 Venetian blinds can also be installed in an executive room for privacy and isolation from other employees and at the same time enhancing and adding character in the room as you can see in the 1st picture. Using a silver metallic color for the venetian blinds makes the room appear more modern even though the price may be cheaper yet it still looks expensive overall with the suitable color and texture choice.  Our client also creates a customize room partition with a small opening in the upper part of the divider. As you can see in the last two pictures, venetian blinds are installed in all those small openings to create both a connection and separator between each working space.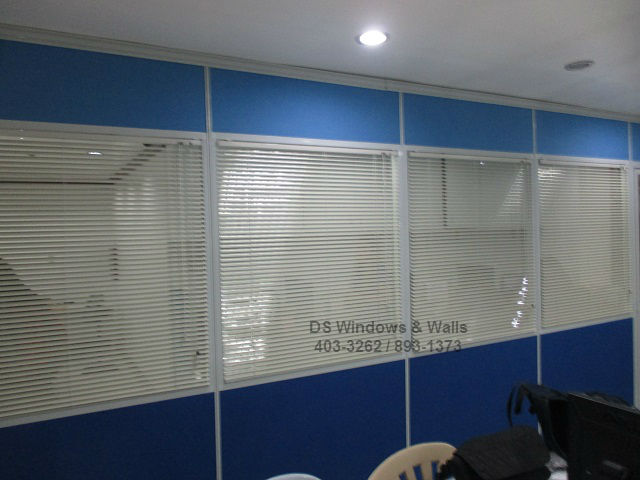 For more inquiries please call us at (02) 893-1373 / (02) 403-3262 / (02) 668-9668 / 0916-311-3909 or visit our showroom at 2nd level Pacific Mall Lucena City, 3rd level Robinsons Metro East, Pasig City and 4th level Waltermart, Makati City.
Related posts