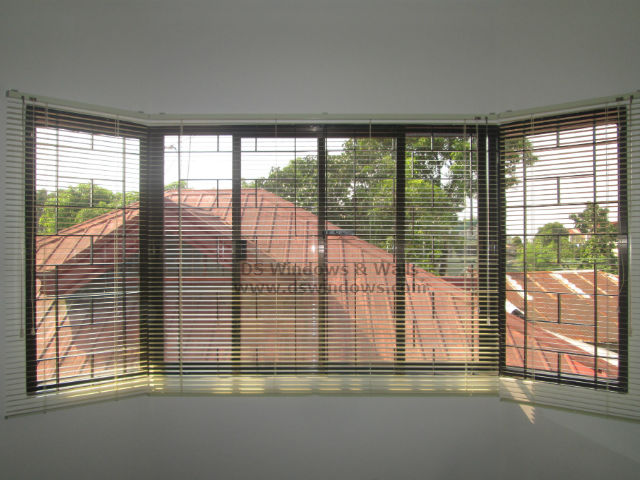 Windows are one of the most important structures in a house. It's an opening in a wall of a building for the sole purpose of admission of sunlight, air and to add architectural decoration. Windows also improve features e.g. different shape and style of the house.  They can also be bigger and wider and can have different color of glass. They progress to be much better in accommodating our needs and give as more an artistic appeal and superior functionality like our client in Bagong Ilog, Pasig City needed and she choose to install bay window in her room.
Bay windows can enhance the appearance of a room from the inside and out. Bay windows are characteristically curved where there is a fixed window in the middle and more windows angled on either side of the middle one. These windows extend beyond outwards from the building structure and in return create an interior corner for an extra area inside the room. It's attractive and classy window in fact Victorian motif room usually use bay window because of it help make the room appear more dreamy and wonderful that most of us wanted to have.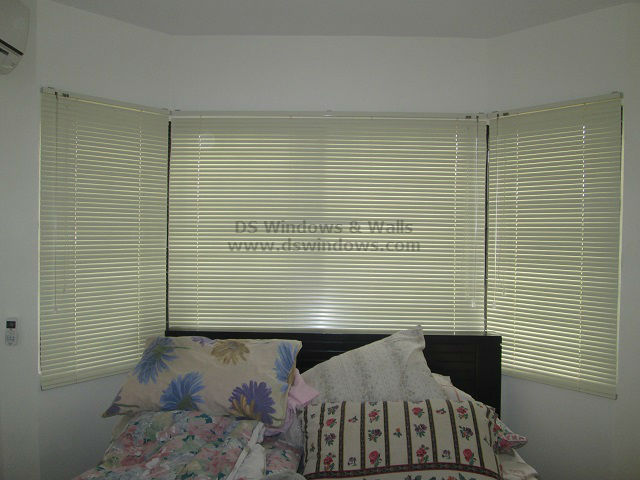 For our client she place her bed in the corner area by the bay window producing more extra stunning and dramatic effect in her bed. On the bad side she's prone to absorbing all the sun heat from her windows every morning which is not really comfortable and somehow really annoying since it's disturbing your sleep. That's why she needed a window cover for her window and she opted for Mini Venetian Blinds. Bay window is great in so many things only finding a window treatment that will fit to its unique shape and angle glass limits the option. On a bay window where the two corners of the blinds come together where the large and small windows meet can be challenging as a small hole must be maintained to allow the blind to function. The bigger the slats on the window the larger this space will need to be so it's better to use the smaller slats like mini blinds.
Mini Venetian Blinds can provide privacy and good functional control over light and can add stylish look to your window and room. Lots of different color and pattern are also available in Mini Venetian Blinds so it's easy to find the best match to your room. For more inquiry please email us at inquiry@dswindows.com or call us at (02) 403-3262, (02) 668-9668, (02)893-1373 and 0916-311-3909. You can also visit our shop located at 4th level Waltermart Makati, 3rd level Robinson Metro East Pasig City and 2nd level Pacific Mall Lucena City.
Related posts