Christmas is in the air! This is the time where we often hear joyous Christmas songs. They say that Christmas is children's time. That is why we can see children anywhere doing caroling on Christmas Eve.  Christmas is the best occasion that most people have been waiting for in year-end. People unite in Christmas time. It is the occasion where most individuals learn to share their blessings to others. Some of us do not have an idea on how to celebrate their Christmas. Christmas does not mean to spend too much for a luxury party. A great way to celebrate Christmas is to share happiness and blessings to everyone especially to those in needs.
Our family and loved ones are the one we want to be with during Christmas. Decorating your home in a simple yet meaningful theme of Christmas is one of the best ways to bring the spirit of Christmas into your home.  Christmas tree, Christmas lights and "parols" (star-shaped lanterns) are the commonly used Christmas decors. We commonly put "parols" in windows and stylish window treatment can help uplift your Christmas décor's beautiful look and Roller Blinds is one of the best window treatment for it.
Our client from San Francisco Garden, Boni Ave., Mandaluyong City opted for Roller Blinds for their windows to uplift the stunning look of their Christmas theme and to protect as well their Christmas decors from direct sun rays. The Roller Blinds at their living area adds simple yet stunning look. When I was inside their home, I really sensed the spirit of Christmas because of their limitless Christmas decors; from their main door up to their entire house. Most interesting and beautiful Christmas decor was there. The creativity of decorator was really shown in our client's house and its new look was truly beautiful and seriously, Christmas inspired interior.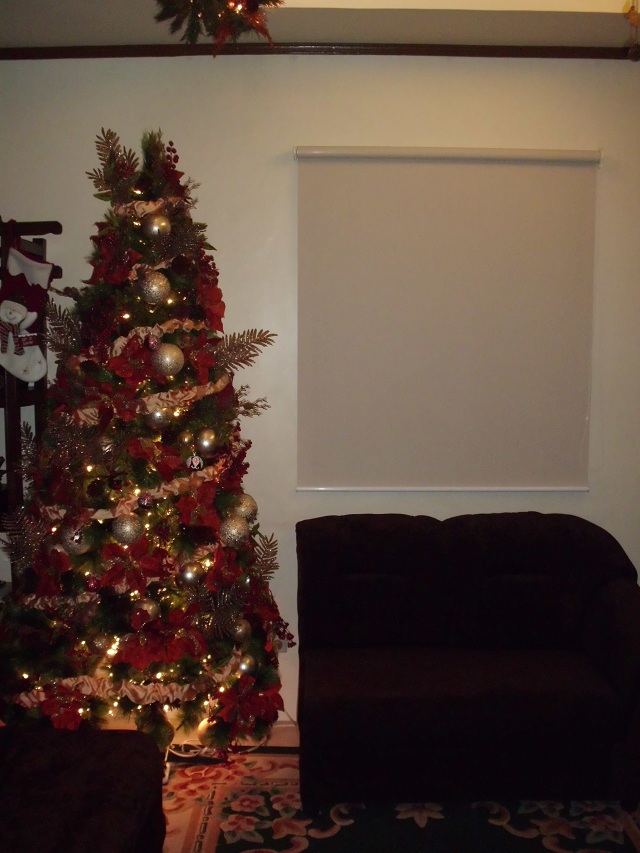 It is not important what is your standing in life, the most important is we all know how to share things and thoughts that can make others happy and contented. If you are now decorating your home for Christmas, and looking for a great window blinds that will surely blend with your Christmas interior, just visit DS Windows and Walls Interior Supply and we have various window treatment that will definitely fit to your home Christmas interior. We do also have vinyl wallpaper, carpets and accordion doors.
Showrooms:
2nd level Pacific Mall, Lucena City
3rd level Robinsons Metro East, Pasig City and
4th level Waltermart Center, Makati City
Email Address:
Contact Numbers:
(02) 403-3262
(02) 893-1373
+63916 311 3909
Related posts