The concept of the idea of creating a good design office isn't new knowledge in designing your working place, although you need to consider the business type you have. Our client owns a law firm and they need to consider that their line of work is continually changing in the way legal work is developed and done. The speed of change is driving the creation faster, more agile law firms are produced and in the future, legal work will be accomplished in a different way. Work will be managed much better, more collaborative, more transparent and focused more on the client. That's why the design of the office should be always looking forward, flexible to the rapid changes and technology enabled.
Fresh new modern office design that can adopt rapid changes is what our client in Las Piñas City trying to achieve in their new law firm place.  They mix old and new ideas that end up as unique modern theme law firm with a fascinating blend of natural wood material as a main source of motif. Our client chooses to use natural dark wooden wall, floor and other furniture that creates a strong impact in the overall appearance that also express a look luxury that dominates modern design trends today. The natural wood element can represent a contemporary atmosphere in design, bringing a unique furniture piece into a creative and original interior design for office.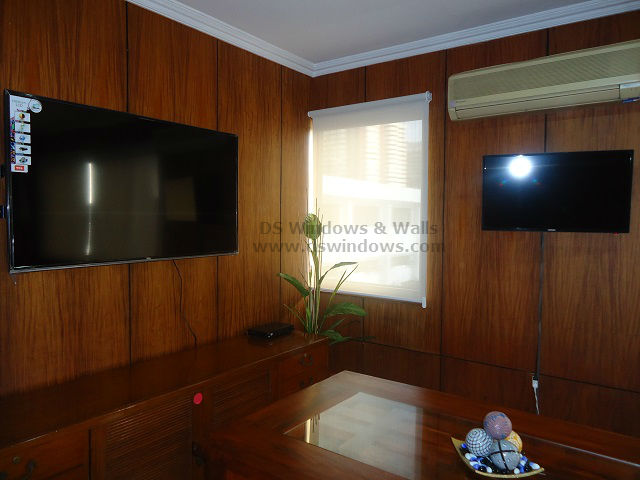 Large windows are also a welcome additional piece to a perfect law firm. It's a perfect way to fill the room with natural light for fresher and cozy ambiance. With a modern theme and dark wood as the dominant feature installing a white sunscreen roller blind is the ideal contrast with dark wall that can also prevent the gloomy look with all darkness color of the office. Roller Blinds is one of the most fashionable blinds today that radiates classiness. Installing sunscreen roller blinds is also a smart choice for window cover to brighten up the room with just the right amount of sunlight. It's a finishing touch in our client new law firm that brings out the luxury look that agrees in their line of work. It's fresh, modern and adaptable to changes in the terms of design world and the flow of their work.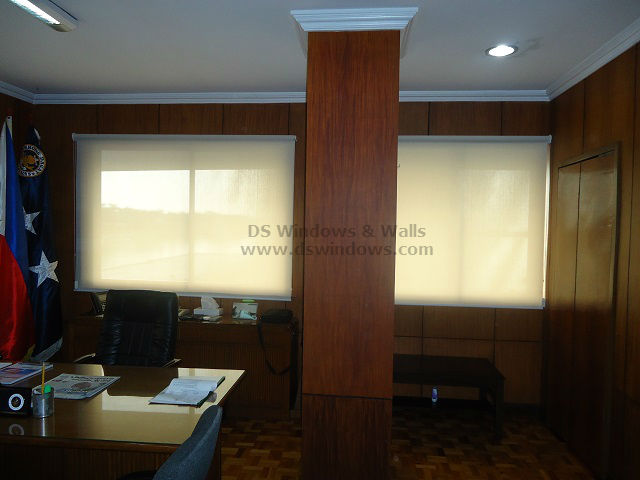 For more inquiry please email us at inquiry@dswindows.com or call us at (02) 403-3262, (02) 668-9668, (02)893-1373 and 0916-311-3909. You can also visit our shop located at 4th level Waltermart Makati, 3rd level Robinson Metro East Pasig City and 2nd level Pacific Mall Lucena City.
Related posts