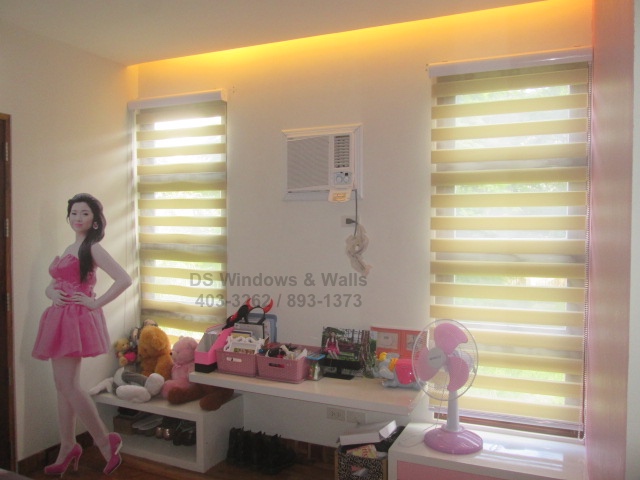 Today we feature a customer from Quezon City who's looking for a fresh look for their house and later decided to settle for beige color combi shades installed to all windows of their house.  Once in a while we tend to get bored of our routine and surroundings and we look for some projects to pursue.  One of the things worth pursuing as a project is home improvements.  We know though that home projects are quite expensive so you have to focus on improvements with the most noticeable impact.  Some home improvements that we can go for are flooring, wall covering, new fancy furniture, latest appliances, and of course new window coverings.  It's not that we are in the business of window shades but window treatment is one thing that can deliver a big impact and one of the most noticeable of the home projects available to pursue.  As you can see in the photos beige color can make rooms light up and fresh looking.
Our client's room has a color motif of pink and they meticulously placed color coordinated things such as the stuff toys, electric fan, containers, and drawers.  The owner of the room even has a life size pink dressed girl on the side that adds personality to her room.  The beige color of the window shades gives a neutral twist to the room that complemented the overall impression and motif of the room.  It actually amplifies the pink color emphasis of the objects within the room.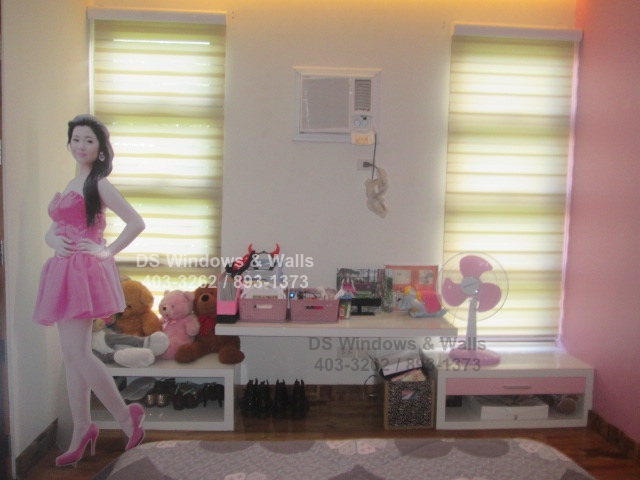 The next room is more into blue motif that gives a boyish impression to the room.  Again, they retained the combi shades beige color, that is, neutral in color and can mix with almost any color motifs.  It's being neutral in color that makes it special and avoiding being the emphasis of the room.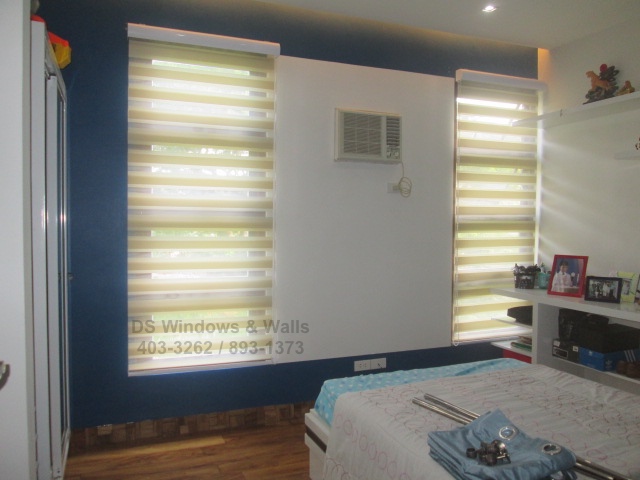 The kitchen is also covered with the same beige combi shades that also looks fresh and stunning without becoming the center of attraction.  It's easily noticeable that the kitchen has some red highlights that beautifully breaks the light colored paint and counter-tops.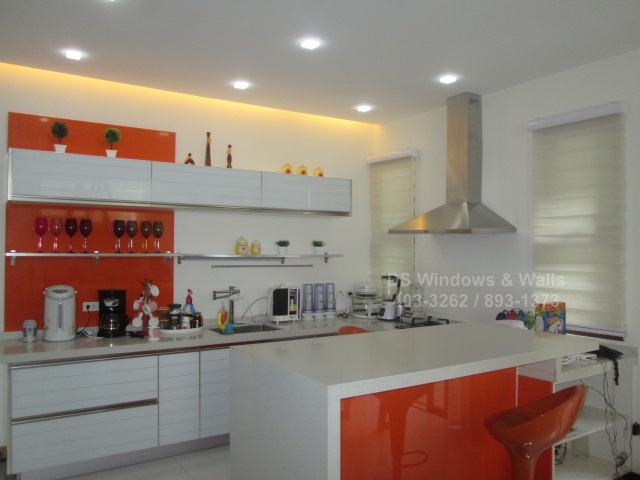 If you are looking for ideas for home improvements but is limited in budget consider choosing window blinds or shades since it can have a really big impact in terms of lighting up and freshening up your home.
If you want a free home visit to give you a better idea of the blinds and shades available just call us for an appointment at (02) 403-3262, (02) 893-1373, (02) 668-9668, or 0916-311-3909 or email us at inquiry@dswindows.com.
Related posts