Different shapes and styles of windows like bay window is a great creation in architectural perspective. A bay window with curve also known as bow window is designed to build a space by projecting beyond the exterior wall of a building, and to offer a broader view of the surrounding and usually combine by four or more casement or glass windows, which connect together to form an arc shape. Bow windows also offer benefits not only in the interior, but also on the exterior of the house. From outside, adding dimension, and style of bow windows offers a traditional feel with a modern touch.
It's a favorite of many to add bay or bow windows in their house because it can add a dramatic effect that turns a simple room into something great and regarded as the epitome of class and luxury like our client in Mandaluyong City who bought a condominium unit and one of her reasons is that her room have bow window.
Her bow window offers her a magnificent view of the surrounding and a great modern with a touch Victorian look design. The curve style window is a beautiful advantage when it comes to appearance, but it also the reason that it has its setback because it curves unlike the other normal window it's more difficult to look for the window treatment for curve window.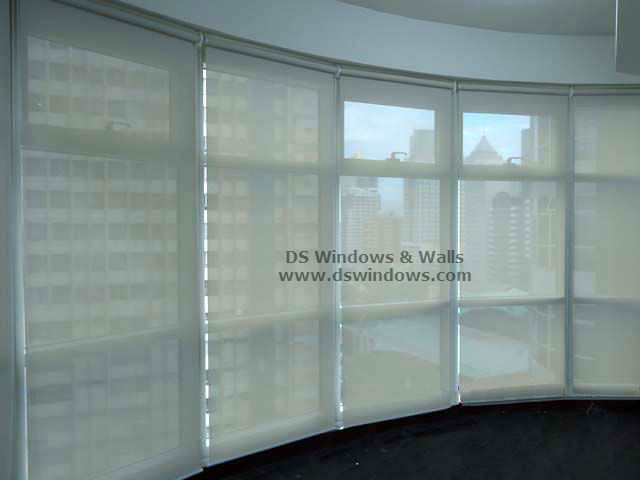 Our clients choose to install sunscreen roller blinds that proportionately divided into parts equally to cover the whole curve window. She also uses roller shades since it helps to reduce the amount of sunlight going through the windows and at the same time still provide her the outside view. Roller shades is also easy to operate, maintain and doesn't fade in too much sun exposure.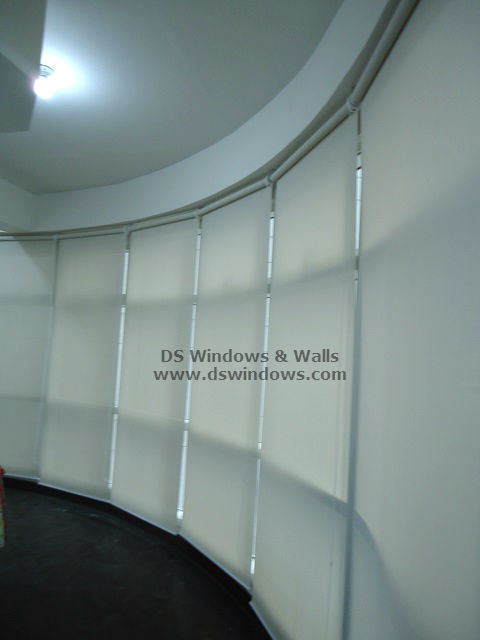 For more inquiry please email us at inquiry@dswindows.com or call us at (02) 403-3262, (02) 668-9668, (02)893-1373 and 0916-311-3909. You can also visit our shop located at 4th level Waltermart Makati, 3rd level Robinson Metro East Pasig City and 2nd level Pacific Mall Lucena City.
Related posts