In designing a home, we have to consider the fact that everyone has own choice of style and color. Again, we always have to consider the likes and mood that they are trying to evoke to attain serenity and fair choice in choosing home interior materials. Consider the texture of the materials to be use, especially in choosing materials for flooring and window dressing. Some family member might be allergy of some types of fabrics use in carpets and window dressing. It is very much important to know the "do and don'ts" inside the house to create comfort and security inside the premises.
Our client from Zamboanga Del Sur, Mindanao owns a rest house with a very refreshing interior that fits to the need of its family member. The beige color of Roller blinds window cover really fit on their glass wall and matches with their white sofa and the gray area rug. In a home interior like this, a carpeting and area rug is very important to fill the small space under the center table and give the house a very comforting and calming look.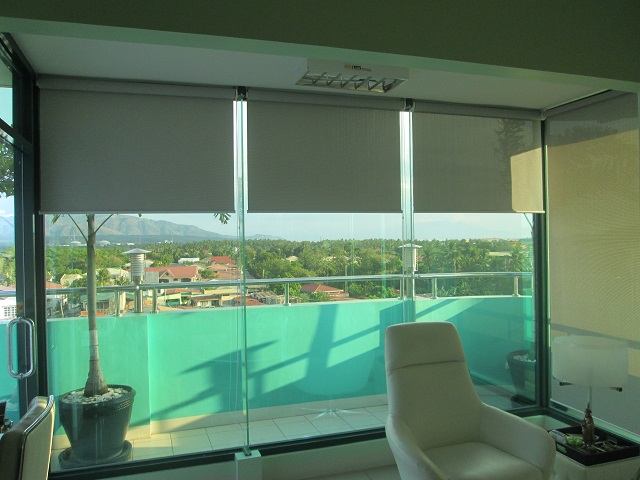 Just do keep in mind that minimalist and simplicity offer a more elegant look than to colorful home interior. For inquiries regarding Roller Blinds and Combi Blinds, you may visit Paneo Furniture at Dipolog City, located at Bagarinao Complex Cor. Quezon and Zamora St. Dipolog City, Zamboanga Del Norte, Mindanao. You can also call at 0999-991-8748 / 0939-418-8355 or email at paneofurniture@gmail.com.
You may also browse our Facebook page and like us at and www.facebook.com/blindsphilippines.
Related posts