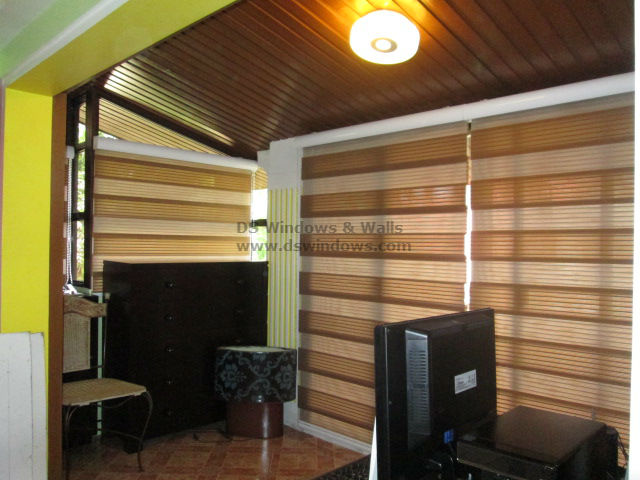 Watching the sunrise and sunset is the most breathtaking and relaxing view, which all of the people want to experience. Every time we watch the sunrise and sunset of the sun, it brings comfort and joy in ourselves. It also symbolizes hope and good starts when we are having a lot of obstacles in our life.
This is also our client's point of view and they love watching sunrise and sunset. But not all the time sun gives us good effects. It also gives us terrible heat especially during afternoon, hence, they bought combi blinds for their window to regulate the heat coming from the windows and at the same time fully enjoy the sunrise and sunset. Combi Blinds was installed at their unit in Makati City, Philippines. Combi blinds is designed with two alternate stripes that can be adjusted whether you want to block the sunlight or you wanted to enjoy the beautiful sceneries outside. This type of blinds is made up of fabric called polyester, wherein this type of fabric is not prone to dust and dirt so cleaning is not a problem. It can be cleaned with the help of vacuum cleaner or damp cloth. There are different types, colors and designs to choose from Combi Blinds, it will definitely enhance the beauty and elegance in every corner of your room.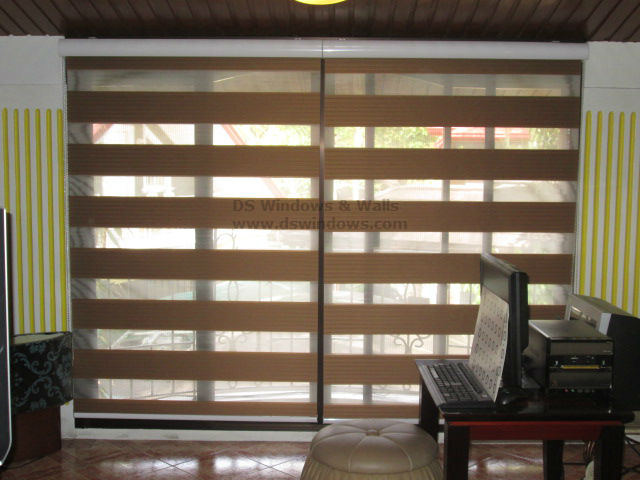 DS Windows & Walls also offers different varieties of window blinds, PVC folding doors, wallpapers and carpet flooring in a very affordable price. For more information about our products and services, you can visit our shops located at 4th level Waltermart, Makati, 3rd level Robinson Metro East, Pasig City and 2nd level Pacific Mall, Lucena City. DS Windows & Walls also offers free site visit for measurement within Metro Manila. For further inquiries, you may email us at inquiry@dswindows.com or call us at (02) 893-1373 / (02) 403-3262 / 0916-311-3909.
Related posts